Back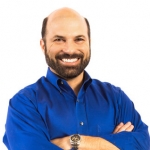 Rich Warwick
Chief Operating Officer
Rich is a highly driven serial entrepreneur, 2-time Founder, and a veteran executive of 8 venture-funded startups, where his roles were VP of Engineering & Operations, COO and CEO. Among these startups, Vignette achieved an $18B market cap and Evernote reached over 100M customers.
As a senior executive, Rich has been personally responsible for over 34 products ranging across software (enterprise, mobile desktop and embedded), hardware (silicon, board, module, and box), and complete systems. His core strength is in aggressive and predictable company execution in the areas of people, products, and financial management.
Rich volunteers his time to be a Mentor at The Capital Factory in Austin, where he enjoys coaching startup entrepreneurs and sharing lessons learned in 30 years of high-tech product development and 18 years of back to back startups.
In addition to building killer products, Rich's other passions include his wife and daughters, building and driving race cars, and being a high-performance driving instructor.