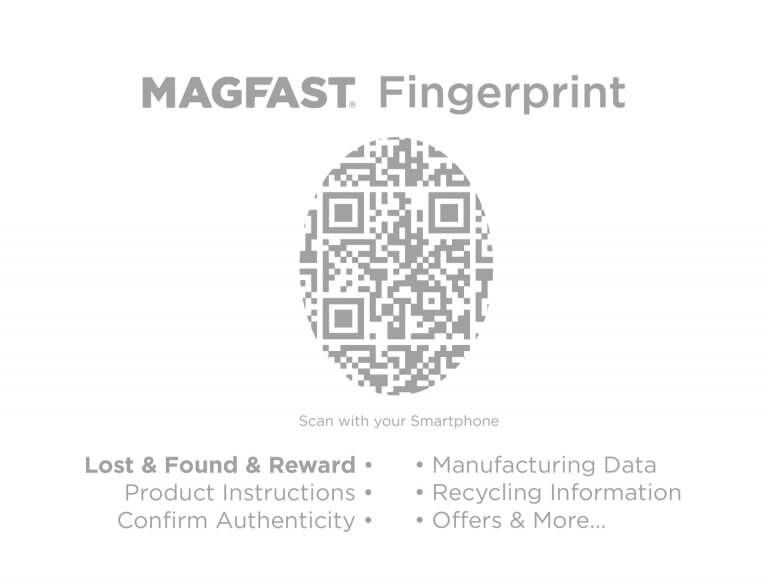 MAGFAST Fingerprint™ is a new kind of security system, designed to increase the safety of our products. 
Above you can see the Fingerprint mark. A unique Fingerprint will appear on each unit of each MAGFAST model, providing a unique identifier that may be used for a multitude of purposes.
Simply scan any MAGFAST Fingerprint with a smartphone camera or any QR code app for:
A FREE Lost and Found service, with rewards

Detailed Product Instructions

Confirmation of Product Authenticity 

Details of Manufacturing Provenance

End of Life Recycling Information

Repeat Purchase and more…
This page is a placeholder and more information will be published here soon.