The MAGFAST Journey
MAGFAST is in the final stretch of a 6+ year journey from Seymour's original idea for the first design to delivery of our premium family of wireless, magnetic chargers.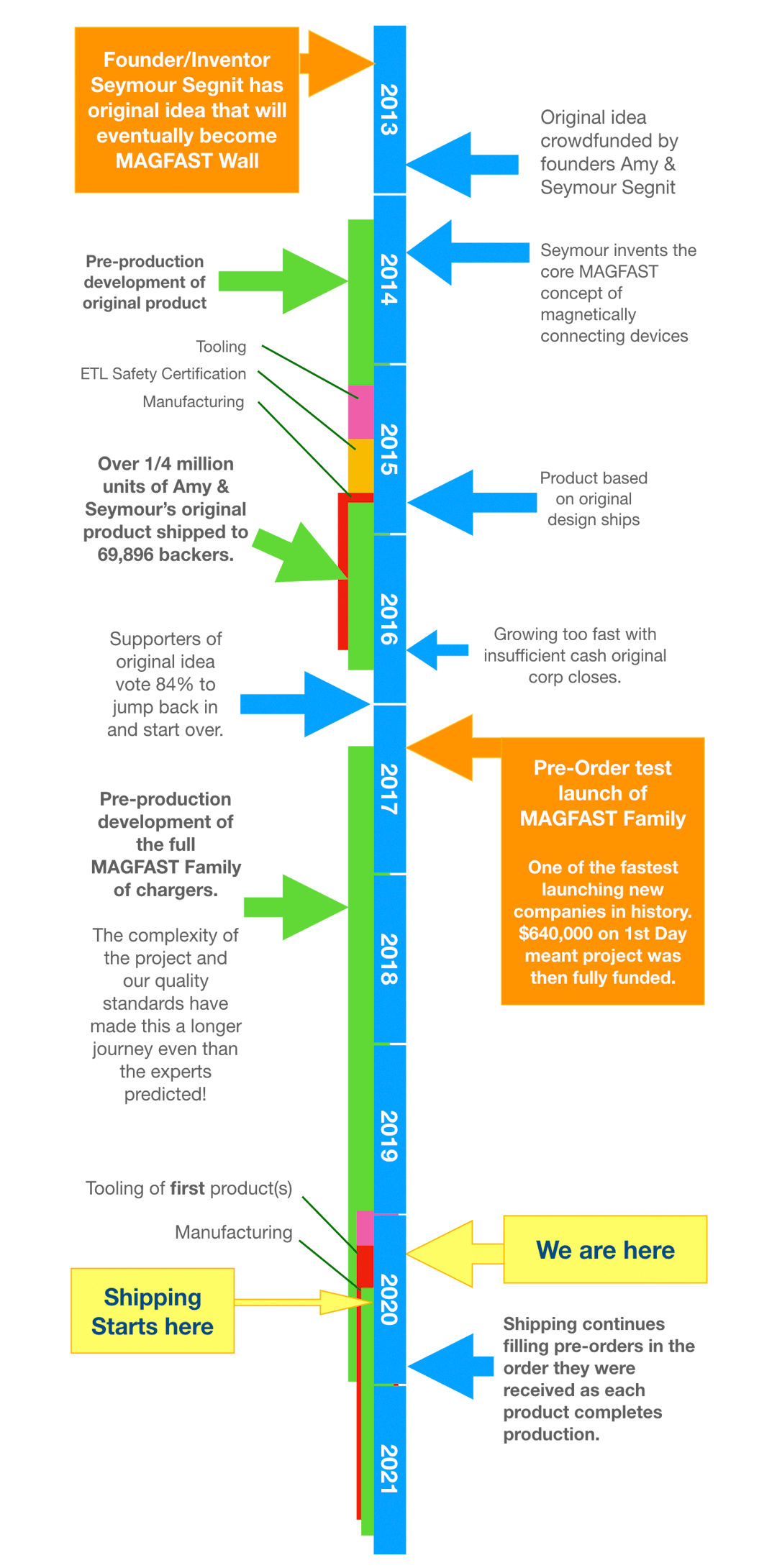 At MAGFAST we take a very single-minded approach to timing.
We're moving as fast as we can given the myriad of factors that influence progress.
In particular we won't compromise on product quality or safety. Its easy to say that but every week we lose count of the number of questions we get about 'why can't you just ship this now – how hard can it be?'
The answer is we could have shaved a year off of development if we didn't care about getting this right – and we could still cut something like 4-5 months off the timeline by putting our standards to one side.
An example is 'UL testing':
'UL' Safety Certification is NOT Required… Except by us.
UL is the globally respected organization which sets safety standards for products in countless categories including ours. Testing to their standards is rigorous, expensive – $15-20,000 per product – and takes a full 3 months.
There's no requirement for us to do this. We could save the money, and 3 full months from the timeline. Our veteran manufacturing team have been in the electronics business for 30 years and have long experience in 110-240 volt products. They know what they're doing so its a step we could easily skip.
We just wouldn't dream of it.
We're taking our time and getting this right, so we ship products you'll love for many years to come.