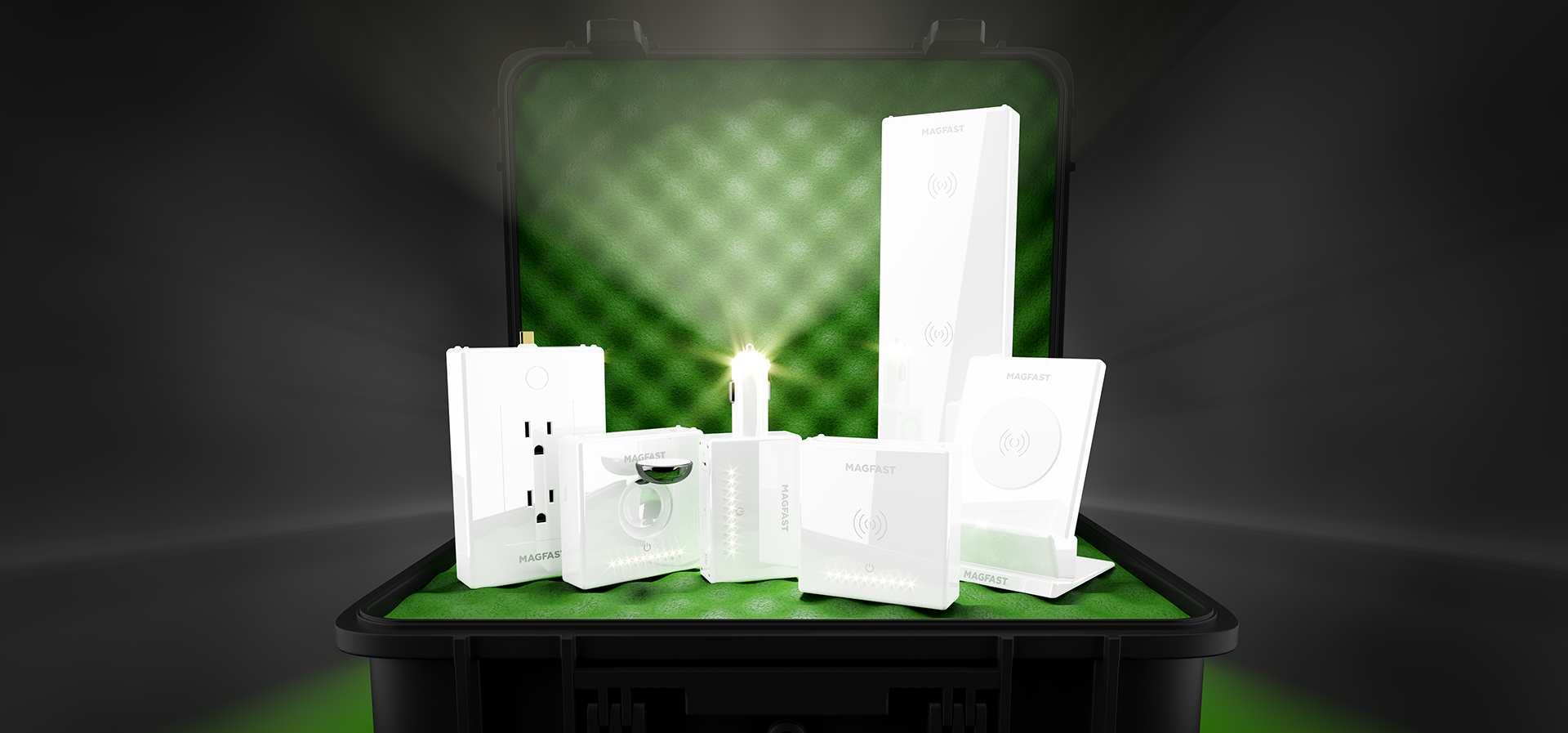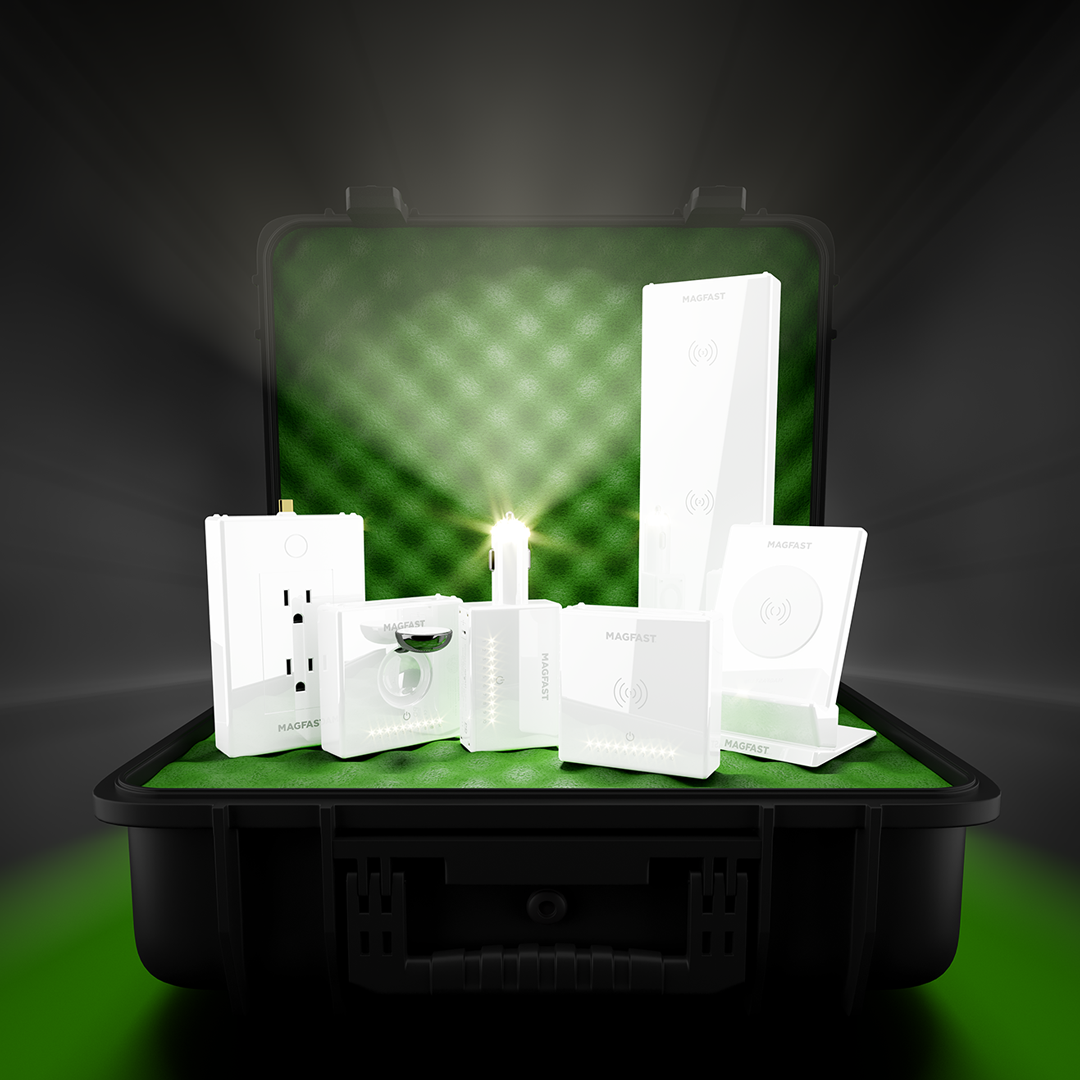 Designing and engineering nine different products simultaneously, each best-in-class, has been more complicated than we expected. Completion of the engineering process was also hit in the first half of 2020 by COVID-19 but we are now pleased to report excellent recent progress in finalizing the entire product range.
Taking on the design of an entire family of products all at the same time has been a monumental task for such a small company. But there have been some benefits of this "design and engineer everything together" approach:
We knew from the outset this was the only way we knew we could deliver a seamless, integrated experience. Because MAGFAST is a family of devices, we have designed consistent, intuitive behavior across all products.
Some products have presented unique challenges – but many features are common across the range. We have been able to solve many engineering challenges once, then apply the solution across the entire family.
MAGFAST products are designed and engineered to exceptionally high standards, and we are planning a manufacturing process which will be driven by the same quality expectations. Our manufacturing partner has a full-scale testing facility which allows us to 'burn in' (test) all units to ensure an infinitesimally small failure rate: every MAGFAST device will be put through a comprehensive testing cycle before packing and shipping.
Latest Production News:
Based on the latest information from our manufacturing partners,
three products
could be in the hands of our earliest backers in time for the holidays this year
MAGFAST Life, Extreme and Air
.
Click on the More… links below for a detailed, always up-to-date view of status and timeline for each product in the family.
Latest Update
: July 2, 2020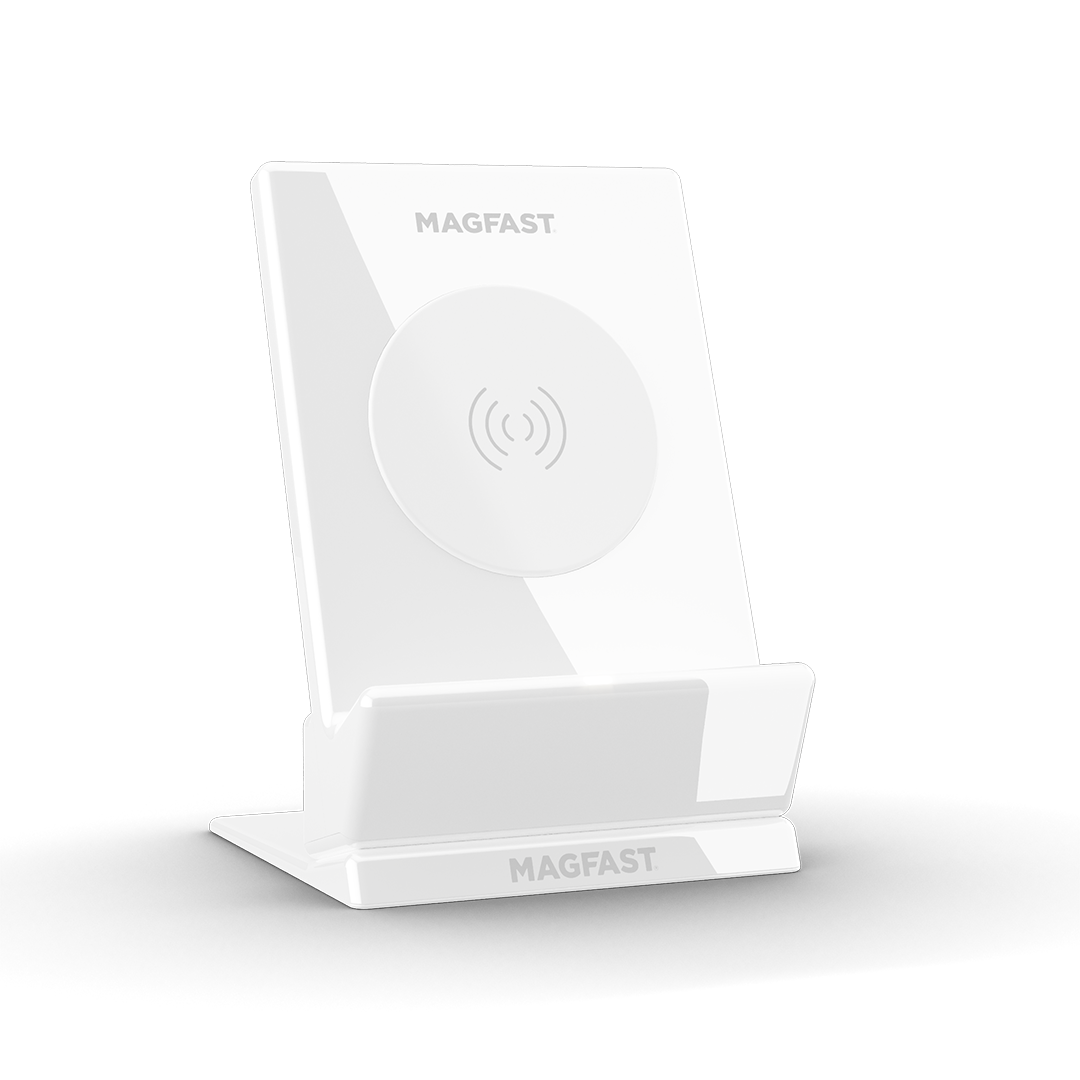 ► Pre-production sample approval expected: August 2020
► First shipments to earliest backers expected: December 2020
Air is designed to revolutionize your experience of wireless charging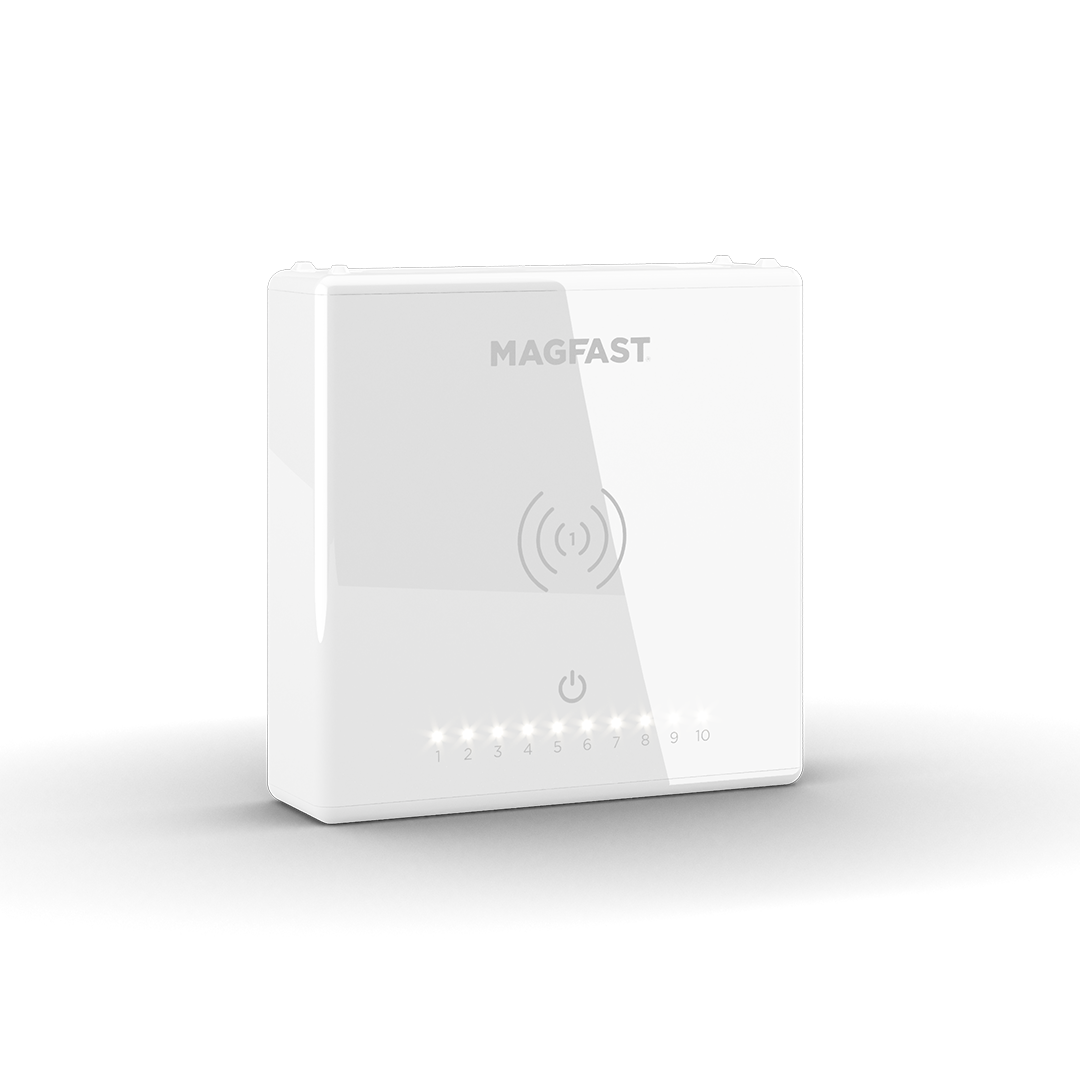 ► Pre-production sample approval expected: August 2020
► First shipments to earliest backers expected: December 2020
Life packs an unprecedented range of features into a small-but-mighty power bank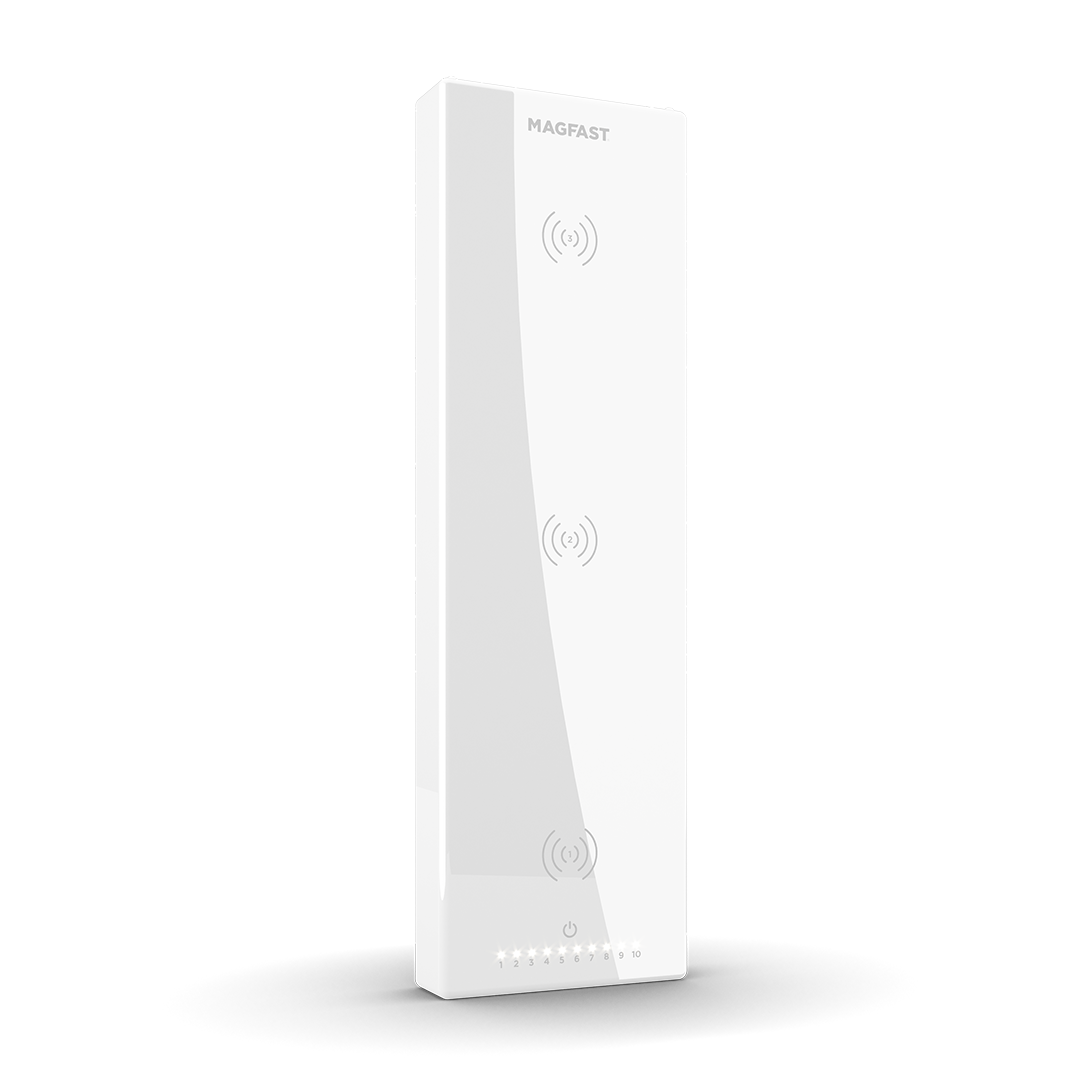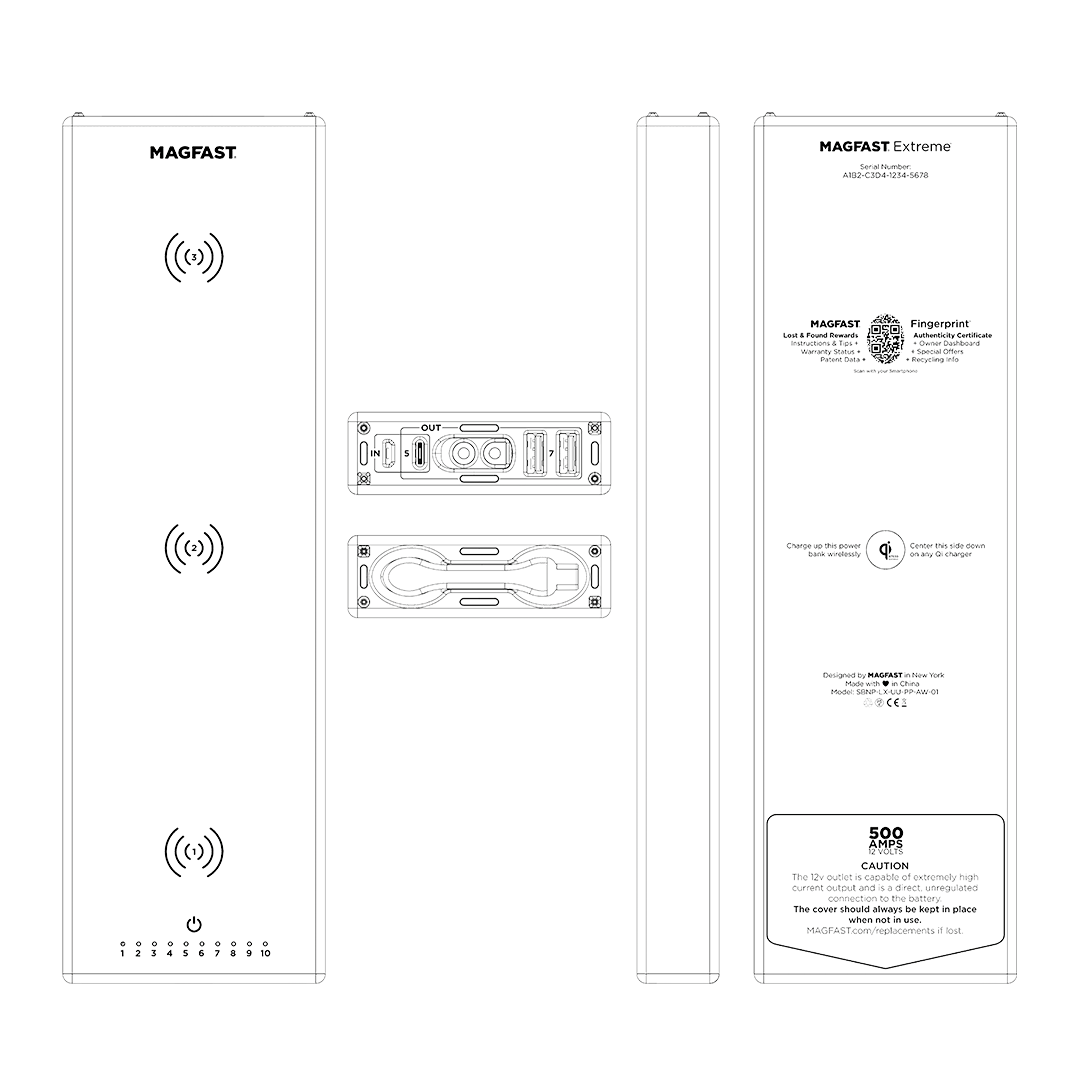 ► Pre-production sample approval expected: August 2020
► First shipments to earliest backers expected: December 2020
Extreme is the world's most capable AND flexible advanced power bank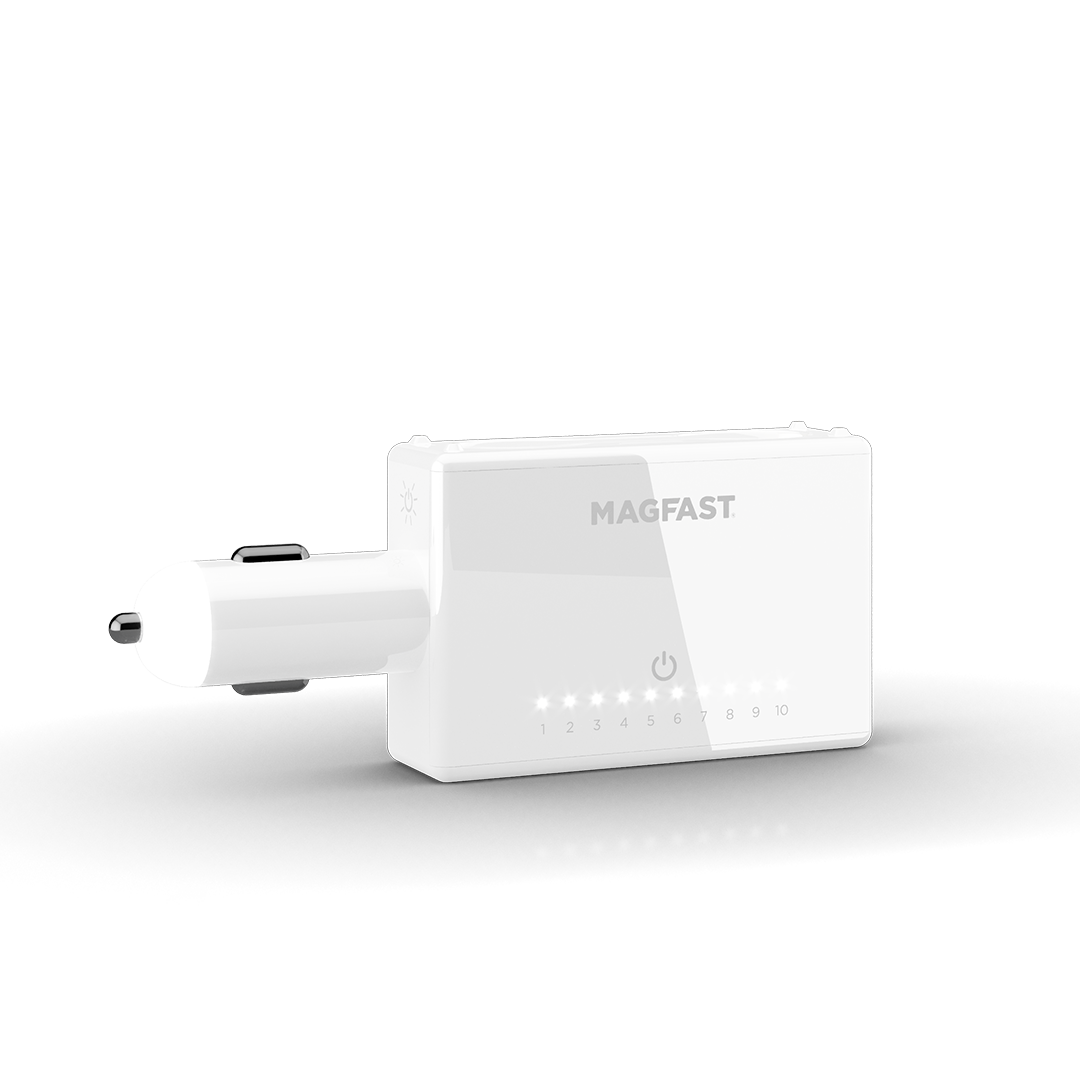 ► Pre-production
► First shipments TBA
Road is with you in your car or your boat - anywhere with 12V power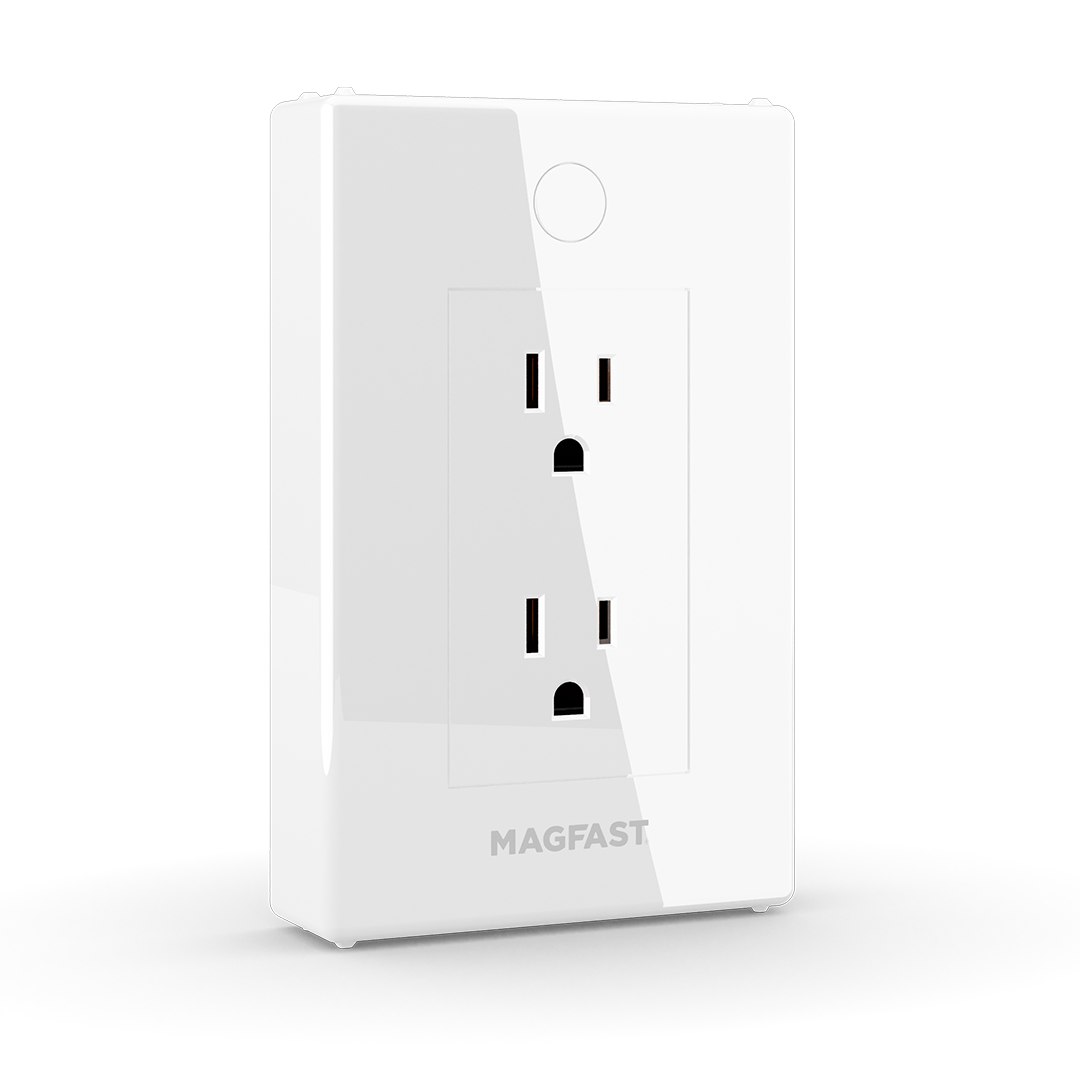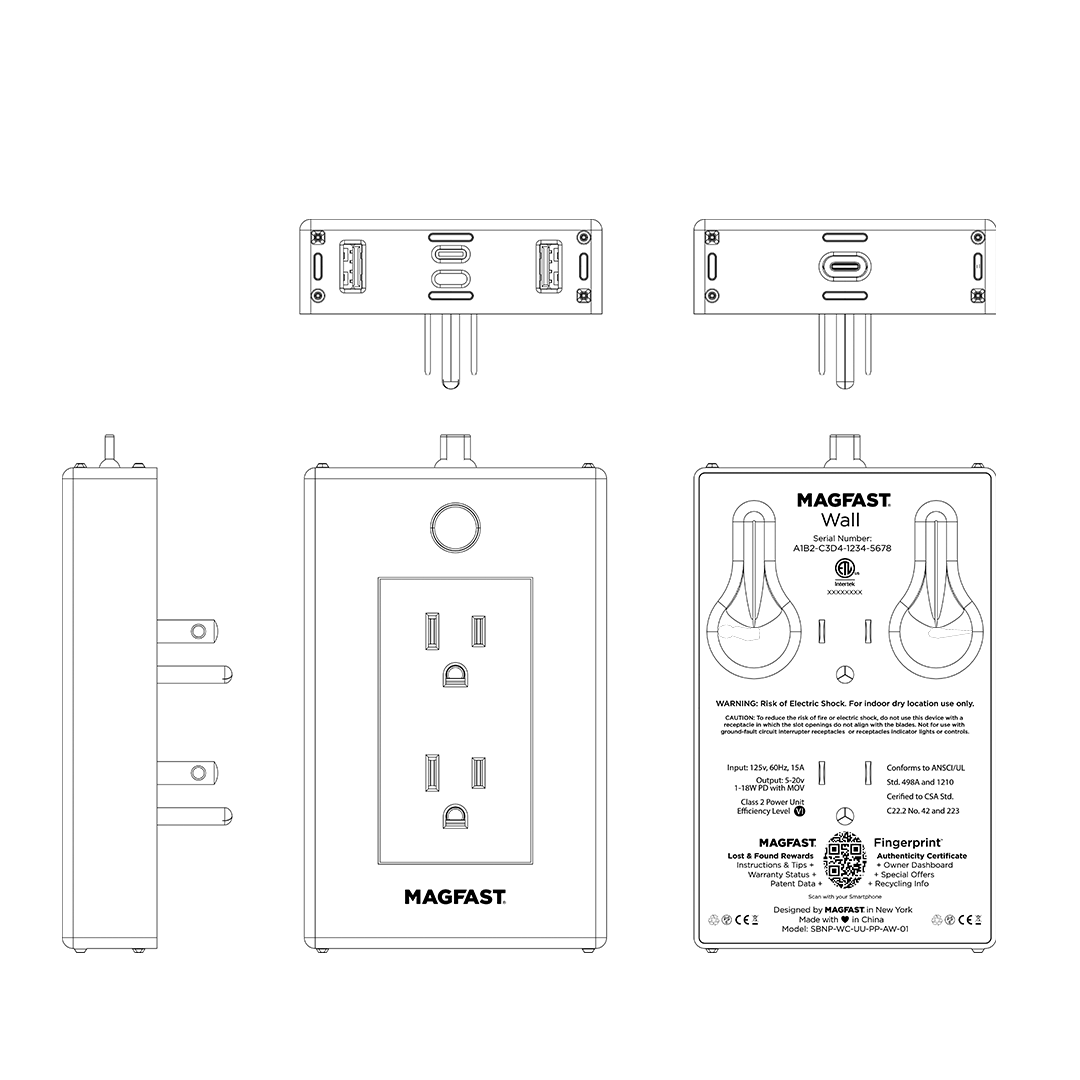 ► Pre-production
► First shipments TBA
Wall is the 'invisible base station' that charges all other MAGFAST devices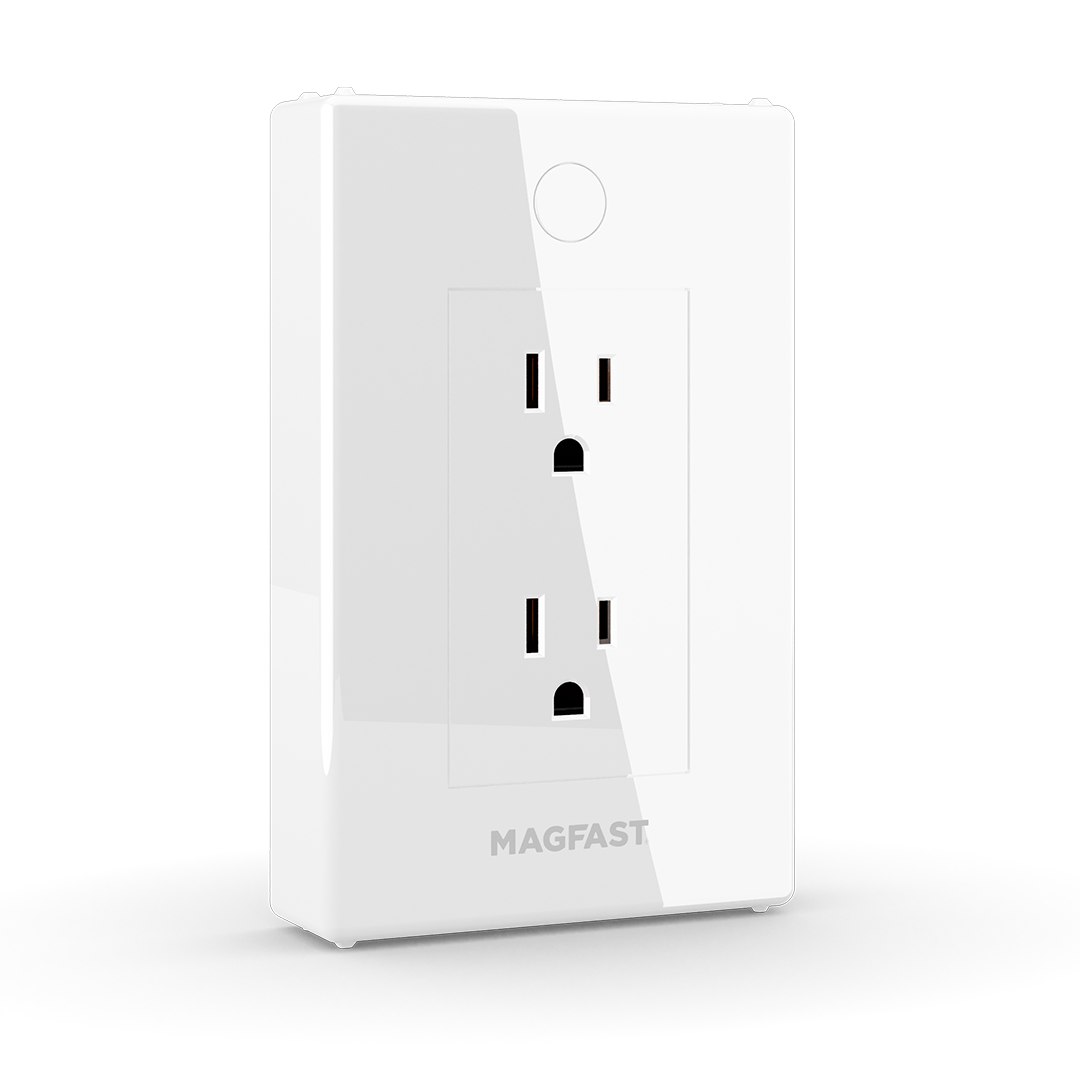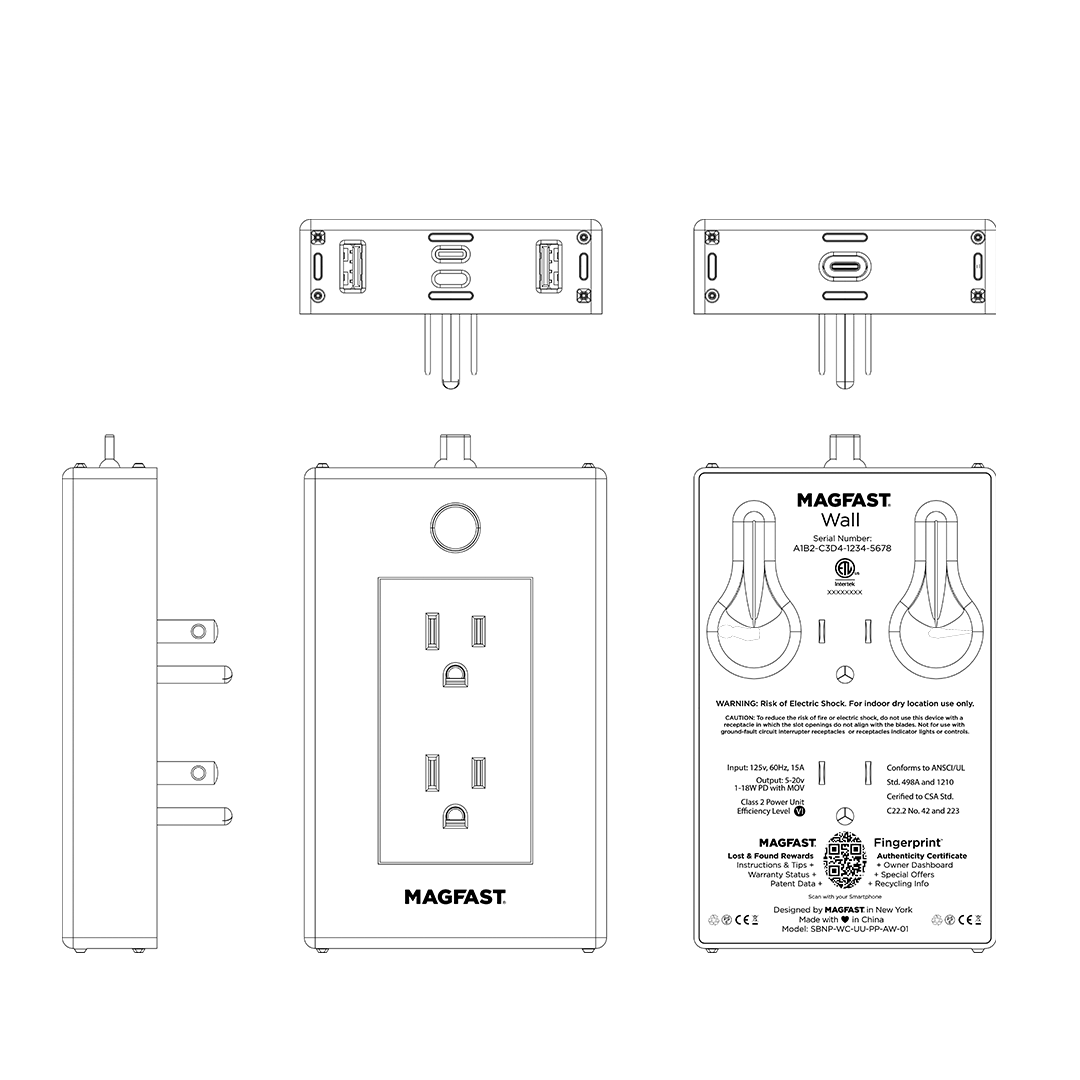 ► Pre-production
► First shipments TBA
Wall SP is the MAGFAST family's 'invisible base station', including surge protection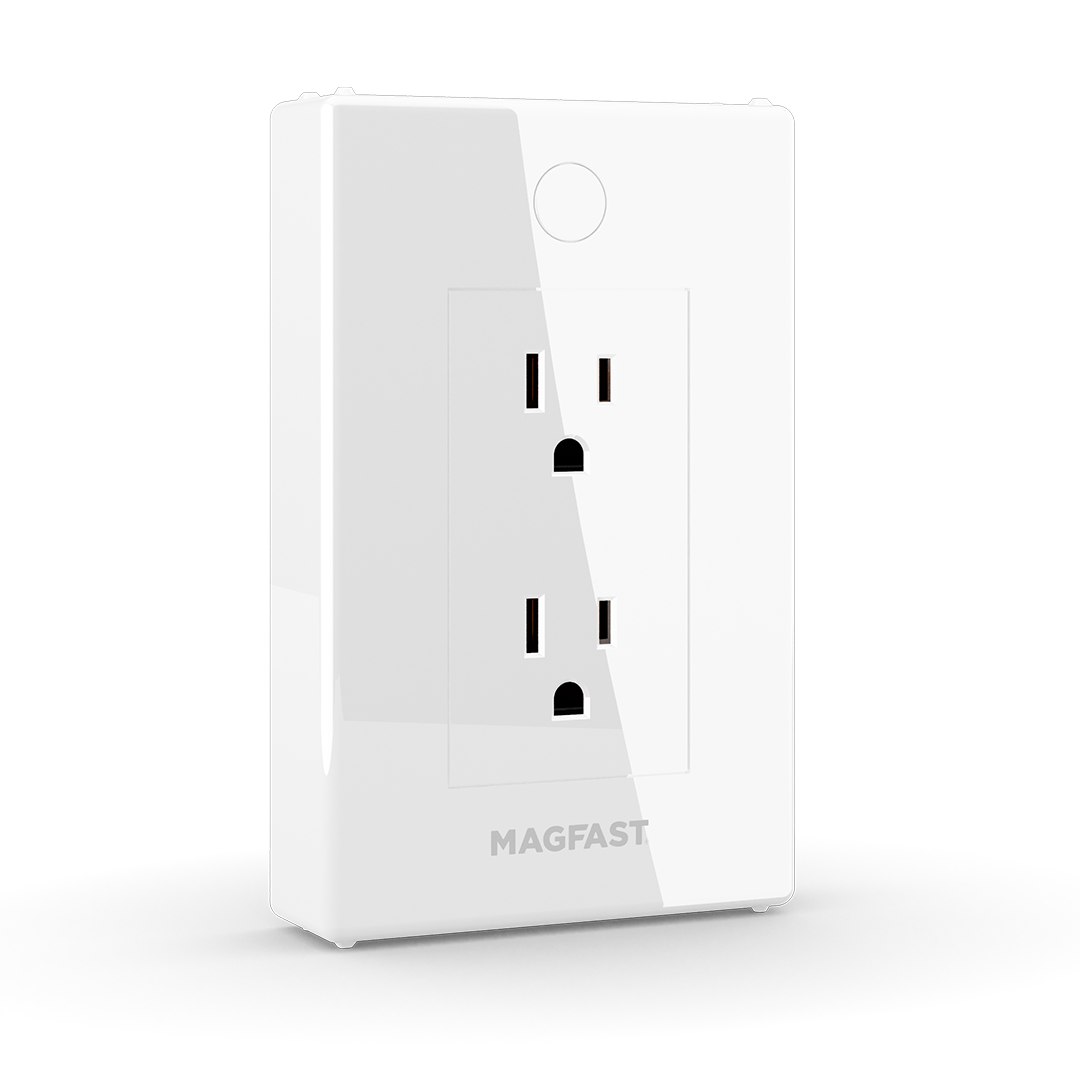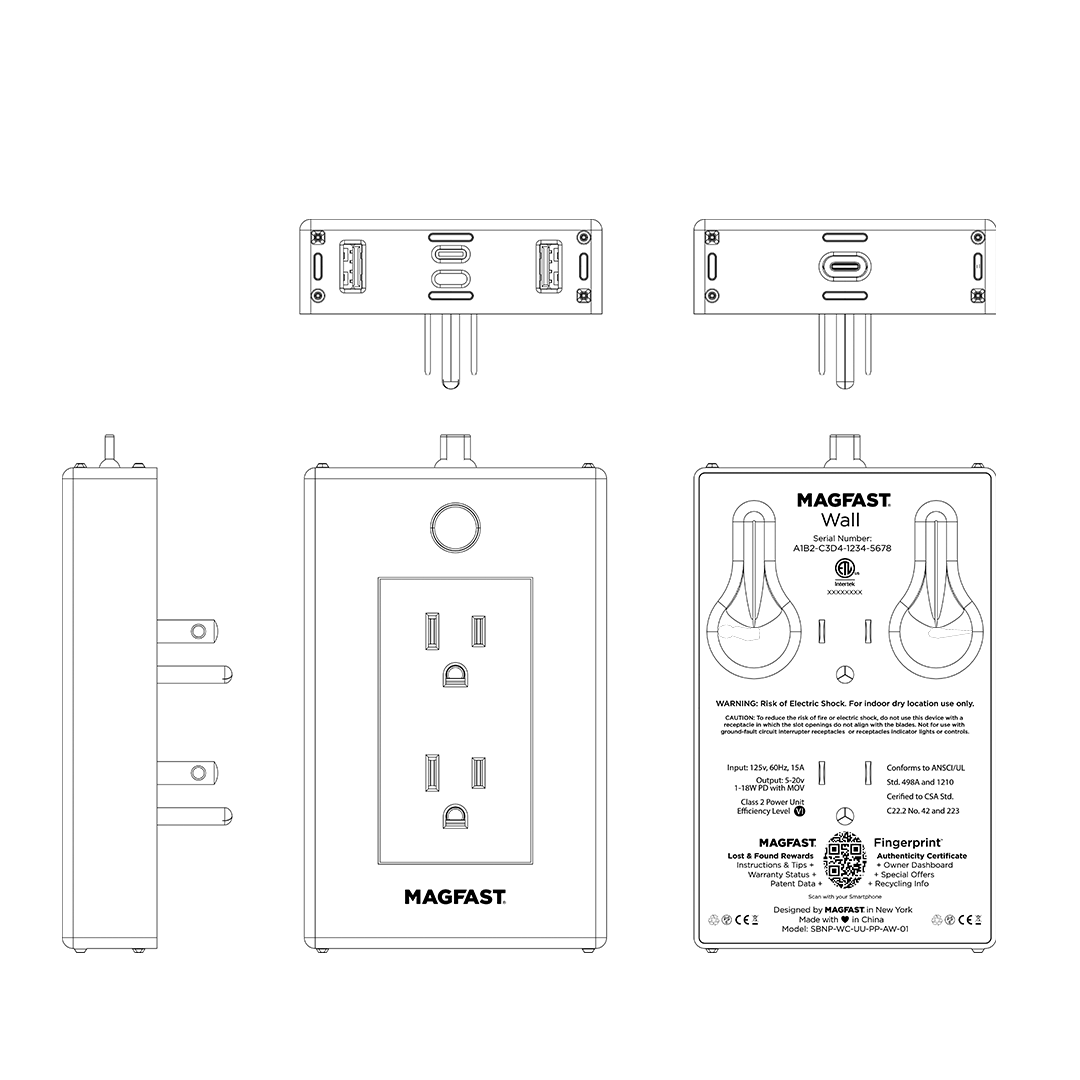 ► Pre-production
► First shipments TBA
Wall SP2X is the MAGFAST family's 'invisible base station', including surge protection + double the power