MAGFAST® is a registered trademark in both the US and Europe.
The ® should accompany the always-uppercase wordmark MAGFAST the first time it appears on any page, document etc. The logo has the ® built-in and it should never be removed.
Never shorten our brand (
MF
, not) and never invent alternate capitalizations (
MagFast
, for example, is never allowed.)
Even in internal communications documents, we are always MAGFAST, in full, all uppercase, no exceptions.
Except… when systems (such as Instagram or email clients) won't allow uppercase to be entered/retained. In such cases we go all lower case @magfast etc.
The MAGFAST ® brand will only be effective if we use it properly and consistently. When the logo lockup and tagline are used correctly, this creates a strong, professional and memorable brand. Please avoid the following examples of how NOT to display our logo.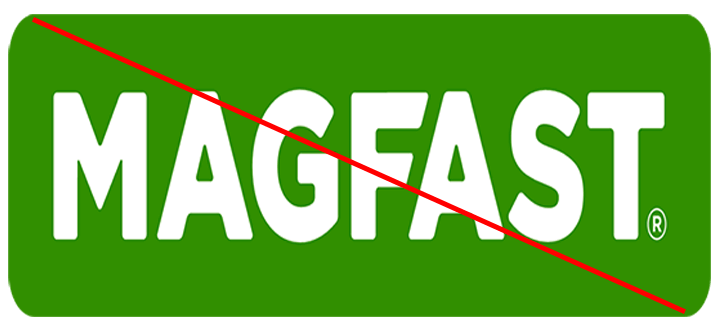 A. Do not stretch or squash the brandmark.
Be sure to maintain original proportions when resizing.
(Hint: If you hold down the SHIFT key in most applications, it will constrain the proportions of your artwork.)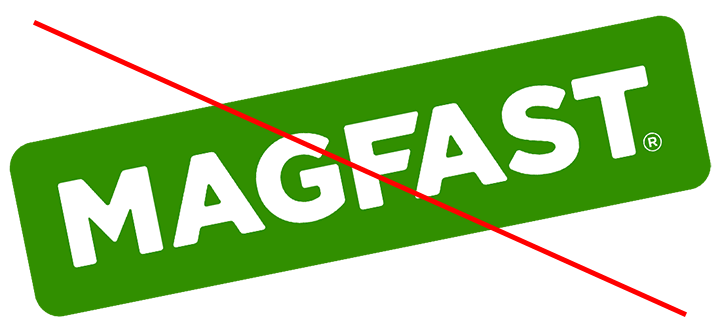 B. Never skew or rotate the brandmark.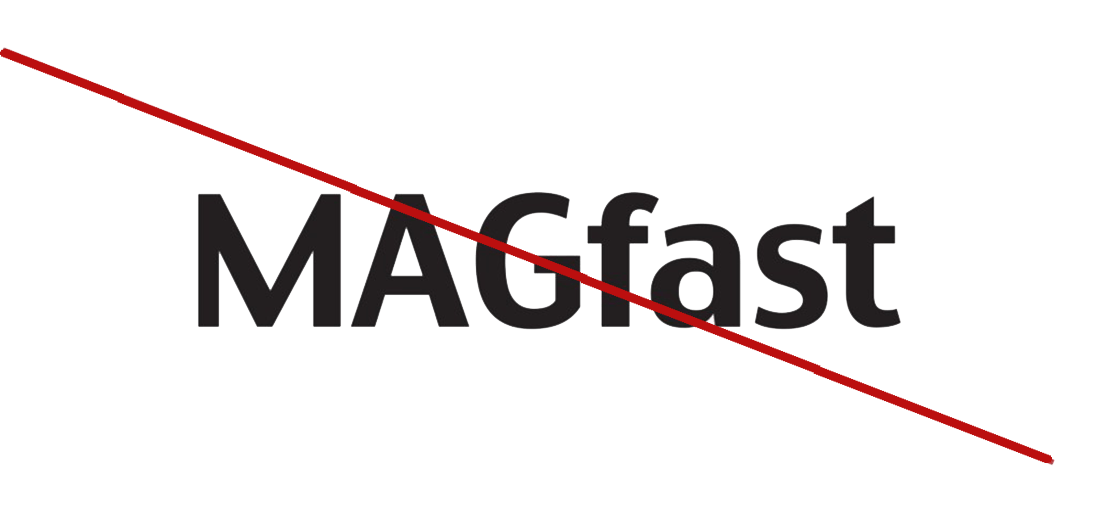 D. Do not attempt to typeset the brandmark text yourself.
Always used approved brandmark files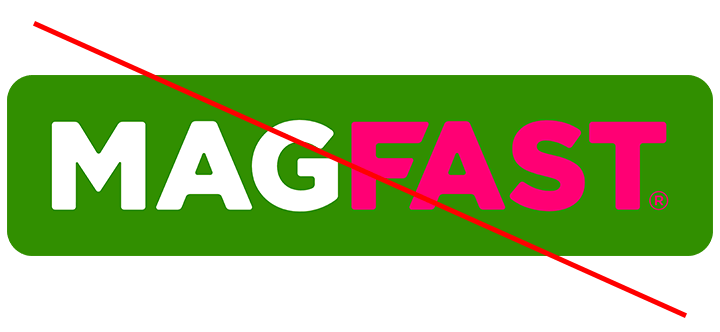 E. Do not recolor any part of the brandmark.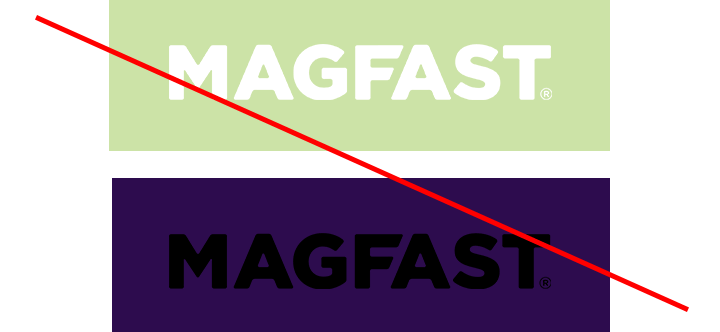 F. Do not use the reversed/knockout version on a light
background or the regular version on a dark background.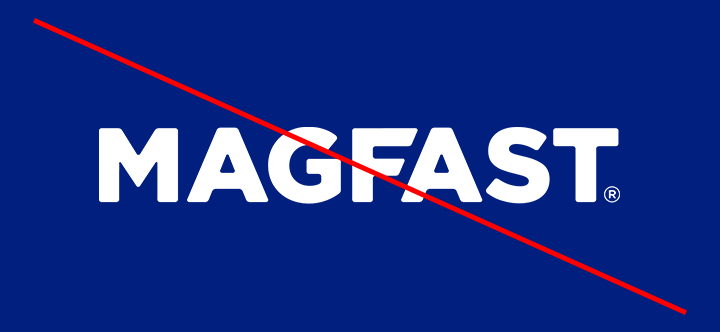 G. Do not place the brandmark on unapproved colors.