How Do You Charge a Nintendo Switch?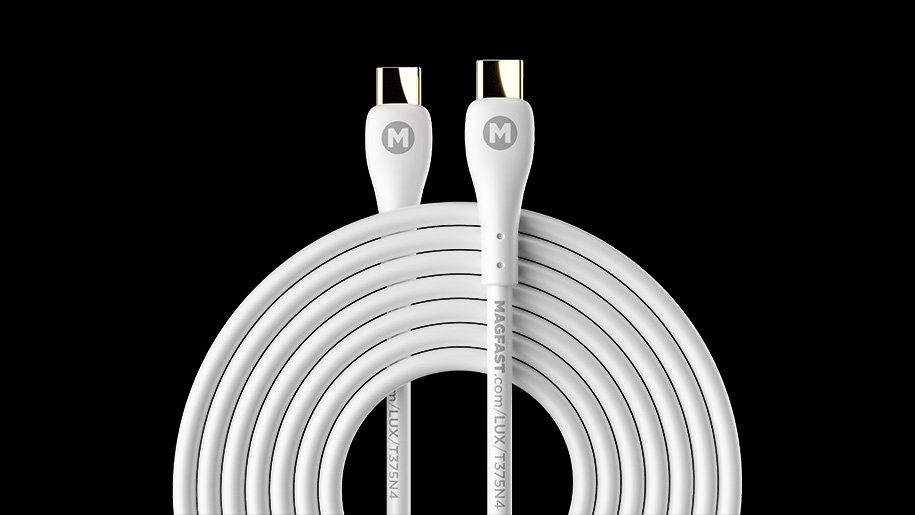 The Switch is one of the most popular choices for handheld gaming but, given it's a pioneer device in both the portable and docked gaming fields, you might be wondering how you can charge it, especially if you have a version of the Switch that doesn't have a dock.
Either way, our guide explains everything you need to know about charging your Switch with a dock and with a cable, and also how you can charge your Switch controllers.
Do you need a dock to charge the Nintendo Switch?
The Nintendo Switch and Nintendo Switch OLED both come with a docking station. The dock allows users to play on the Switch through a connected screen, such as a TV. When the Switch is docked and connected to a power source, it will also charge, even if it's switched on and in use.
If you have a Nintendo Switch Lite, you won't have a docking station. The Switch Lite can't be played through the TV and is a handheld console only.
However, for charging purposes, it doesn't matter if your Switch has a docking station or not. While it is possible to use the dock to charge your Switch, you can also charge it via a cable and a wall outlet or power bank.
Which cable do you need to charge a Nintendo Switch?
The Nintendo Switch, including the Lite and OLED versions, use a USB-C port to charge, and so you will need a USB-C cable to charge it. You just need to plug one end into the Switch and the other end into a power source, whether that be a wall adapter or a power bank.
MAGFAST Lux USB-C to USB-C is a strong, durable and elegant cable that you can use for many different devices, including to charge your Nintendo Switch. Lux is kink-resistant and has been stress-tested to ensure it can withstand all the rigours of day-to-day life. In fact, we're so confident of MAGFAST Lux's durability, it comes with a lifetime warranty.
Can you charge a Nintendo Switch wirelessly?
No, none of the Nintendo Switch models supports wireless charging. You can only charge a Nintendo Switch by plugging in a cable to the power outlet, or by setting the console into its docking station.
How do you charge a Nintendo Switch controller?
While the Switch is praised for its portable gaming capabilities, the original Switch and the OLED version can also both be played on the TV. When you play the Switch through the TV, you will disconnect the controllers from the Switch itself. You can also purchase additional controllers, which are great when you have a group of people wanting to play at the same time.
However, the controllers will need to be charged to be able to use them. The standard Nintendo Switch Joy-Con controllers will take around three and a half hours to fully charge. If the controllers are connected to the Switch, they will charge. If you have additional Joy-Con controllers, you can purchase a Charging Grip for them. This is a base that you can connect the controllers to, so they charge.
The Charging Grip can be connected to the Nintendo docking station or directly to a wall outlet through an adapter. The Charging Grip comes with its own cable, but you can also use your own USB-C to USB-C charging cable to connect it to power.
There is another type of Nintendo Switch controller available – the Nintendo Switch Pro Controller. This takes around six hours to fully charge and also uses a USB-C to USB-C cable to receive power. You can plug the cable directly into the docking station or to a wall outlet or power bank to charge the controller.
How long does it take to charge a Nintendo Switch?
The Nintendo Switch takes around three hours to charge fully. Whether you use the dock or a cable, both methods allow you to use the Switch while it's charging. However, the more you use it, the longer it will take to charge.
How long does a Nintendo Switch battery last?
The standard Nintendo Switch will last around three to nine hours, depending on how you're using it. The Nintendo Switch Lite has a slightly smaller battery capacity, lasting around three to seven hours.
Keep your Nintendo Switch charged with MAGFAST
As well as premium charging cables for your Nintendo Switch, MAGFAST also has a family of innovative chargers, so you'll always have convenient, high-speed power at your fingertips.
Our portable power banks have multiple ways to get power in and out, including Qi wireless, USB-C, USB-A, micro-USB and Apple Lightning. They've been designed to keep all your devices powered up – past, present and future.
To find out more about how MAGFAST is changing charging for good, you can attend our demo online. If you attend, you'll be entered into our monthly prize draw to win $1,000 of premium tech products!