What is the Best Android Fast Charger?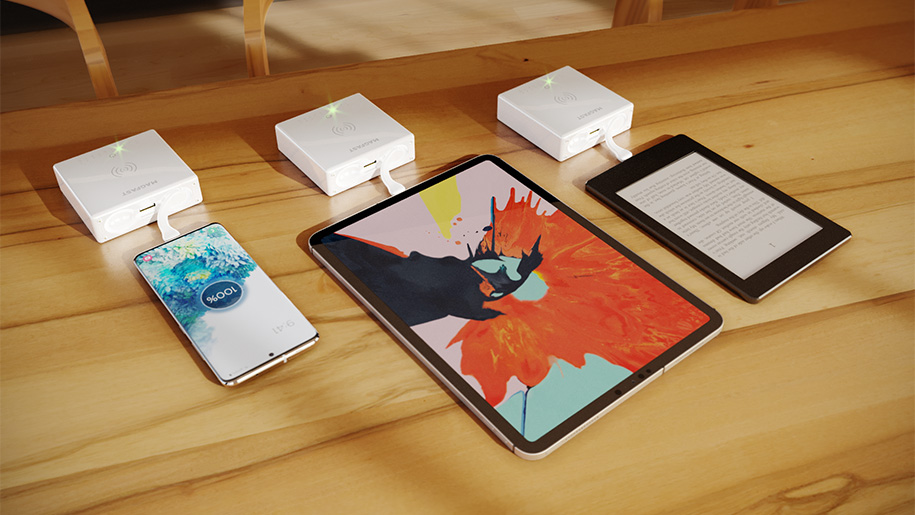 With many phone manufacturers no longer packing a charger with the handsets they sell, consumers are having to shop around for the best charger to suit their needs.
In most cases, people want something that can charge fast and, in the ultimate scenario, charge on the move.
There are countless chargers all delivering speedy charging capabilities now on the market and many offer users the opportunity to charge pretty much anything with the now universal USB-C charging option.
The main issue though is that most of the fast chargers currently available rely on your being able to plug them in – there aren't many in existence that offer the option of being both mobile and plugged in.
Before we divulge the best in Android fast chargers, it may be best to define what one is.
What is an Android fast charger?
Fast charge can often be a loosely used term. If your phone normally takes six hours to charge but you now have a charger that can do it in five, it's certainly faster, but it would not be classed as fast charging.
Fast charging works through some clever tweaks by the manufacturer. They might choose to boost the amperage or vary the voltage; in most cases, the voltage is preferable. Through this work, a charger will be able to complete a full charge of your device in a fraction of the time it normally would. Your phone or perhaps wearable device will be typically set up to handle 5 volts or 2.4 amps but, when it comes to fast charging, that voltage is increased to 9V or possibly 12V, sometimes more. If instead the amperage is being altered, it will rise to at least 3A or more.
However, your device will only be able to handle what its charging circuit can accommodate. If you wanted your phone to enjoy a rapid charge, you'd need to have a phone, tablet or laptop for example that has a charging circuit able to use a fast-charging standard. Furthermore, you would need both a cable and an adaptor that can do the same. A standard cable or adaptor, even with a phone that has the optimized charging circuit, will not fast charge.
Different types of fast charging
Many manufacturers have developed their own fast charging systems to help users remain connected and get powered up faster; however with some of these there are some caveats. For example, Apple only introduced fast charging from iPhone 8 onwards but, since no adaptors come with their handsets anymore, you are likely to be plugging in an older Apple peripheral and therefore only getting the 5w charge. This is one example of why people are looking to fast-charging power banks to keep their iPhones at full power.
Below are two further examples of fast charging standards currently on the market.
MediaTek Pump Express
You will see MediaTek devices charge at a max 15W on a 5V to 20V voltage with 3-4.5A of current. It has been claimed that a battery can go from 0-70% when using this standard of charge, tests however have not fully substantiated that yet.
Motorola Rapid Charging
Motorola has developed two charging standards that aim to get you powered up quickly: Rapid and Turbo. Rapid is found in phones pre-2021. With a 10W charge, it falls into the fast category but times won't be, shall we say, super-fast. The Turbo power range is the flagship variation of their Motorola charging tech but has been found to confuse people a little. The reason? There are several variations, and you'll have to check through the website and user manual to find a charger that gives your phone the best possible charge option. This could mean buying a charger at more expense that doesn't bring much difference to your device at all.
What charger should I use for Android fast charging?
Ultimately, it depends on what you need your charger for. Are you constantly out and about? Do you own multiple Android devices? Maybe you are on the road a lot of the week.
It is questions like this that mean it is so important to find the right charger for your needs … and luckily the innovators at MAGFAST have created a series of Android fast chargers that give a rapid boost to your tech.
Using Lithium-Polymer batteries, housed within a stunning design, each MAGFAST charger boasts a speedy charge for any Android device that has fast charging circuitry.
With maximum single port power delivery ranging from 18W up to 30W and an output voltage ranging from 5V-20V, each premium charger gives users of all Android tech a strong, consistent, fast charge.
Take MAGFAST Life for example, our portable power bank. When it's at capacity, you can get 2-4 full recharges for your phone and so, if you are a regular streamer, gamer or browser and your battery drops fast, you can pick it right back up by connecting your MAGFAST power bank. Should it be multiple devices needing a boost though, MAGFAST Extreme means that you can connect 3 phones to get a fast-flowing Qi wireless charge and connect others to multiple USB ports. A fully charged MAGFAST Extreme can give 6-12 recharges of your smartphone. Equally, if you want something more traditional for at home our charging station hub, MAGFAST Wall, could be exactly what you're looking for.
At MAGFAST we strive to keep you connected. It's what we do best! With innovative technology, our power banks make it possible for all Android devices to charge fast wherever you are! Want to learn more? Join us at our demo and see how we can make your phone, or any other tech, charge quickly. You might even win $1,000 of premium-level tech just for joining us!