Where Can I Buy an iPad Wireless Charger?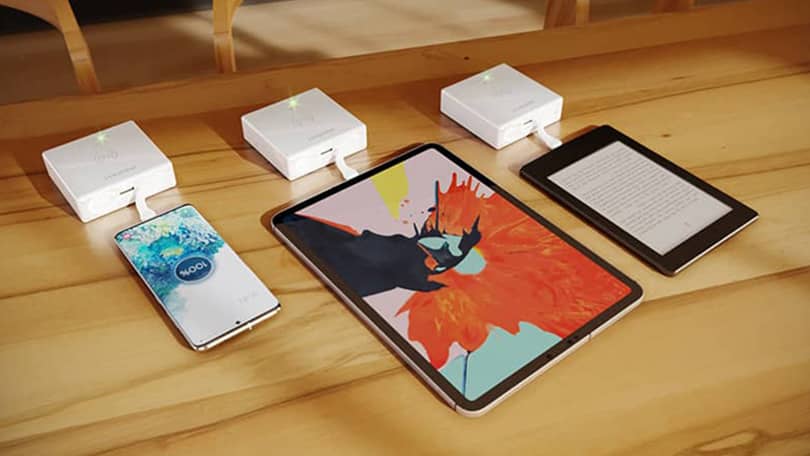 If you've recently bought an iPad, you may be wanting to use the convenience of wireless charging to power it up, and so you'll be looking for an iPad wireless charger. You may already know that all recent iPhone models support wireless charging … so you've assumed the same for iPads.
However, iPads do not currently support wireless charging. It's rumored that the next iPad Pro, due to be released later in 2022, may have wireless charging, but all existing models on the market do not have the capability.
Even so, there are some alternative ways you can use wireless charging for your iPad, as well as other efficient ways to power up your device.
Why don't iPads support wireless charging?
One reason that iPads don't support wireless charging is because they're currently constructed with an aluminum metal back. Metal doesn't allow for wireless charging, which is why the newer iPhones have a glass backing, which can be used with wireless chargers.
Another possible reason that iPads don't support wireless charging at this time is because the iPad battery is large and requires a lot of power. Wireless charging is generally slower than cabled charging, which means that wirelessly charging a battery with such a large capacity would be pretty inefficient.
Is there any way to wirelessly charge my iPad?
If you still want the benefits of wireless charging for your iPad, you can use a third-party accessory. You can get a Qi wireless charger receiver which will plug into the USB-C charging port and fix to the back of the iPad. The receiver will then be able to take in the charge from a wireless charger and transfer it to the iPad through the cable.
The downside to using this type of receiver is that you will usually have to remove your iPad from its case to be able to use it, which can detract from the convenience of just placing your device onto a wireless charger. Qi wireless charger receivers can also often get quite hot with use. This can lead to your iPad getting hotter too – if your iPad overheats, you could find that the hardware gets damaged.
An alternative is to use a Smart Connector with a charging stand to charge your iPad. A Smart Connector is mainly used to connect your iPad to other accessories, such as a Smart Keyboard, but it can also transfer power. Whilst this isn't wireless, it does give you the convenience of simply setting your iPad down on the charger to get power. However, it is very slow to charge your iPad in this way.
What's the best way to charge my iPad?
The best way to charge your iPad will be to use the USB port and a suitable USB-C cable. The quickest way will be to plug the cable into an outlet via an adaptor, such as MAGFAST Wall. Wall allows for fast charging and so, as long as you're using an appropriate cable, this will give you the fastest charge for your iPad.
You'll probably often need to charge your iPad when you're out and about, in which case you won't have access to a wall outlet. Instead, you can charge your iPad with a portable power bank and a USB-C cable. MAGFAST has a range of high-performing premium power banks that can deliver fast power for your iPad wherever you need it. MAGFAST Life is our pocket-sized power bank, perfect for when you need to give your iPad a boost. MAGFAST Extreme is our beast of a power bank, with enough battery capacity to keep your iPad going plus your other devices. Both have an in-built USB-C cable that can be used to charge your iPad with ease.
Premium chargers for your iPad
MAGFAST has designed a family of ground-breaking chargers made for every part of your life. Our premium chargers utilize state-of-the-art technology and high-quality components to keep your devices charged and ready to go, at home and on the road. MAGFAST chargers are truly versatile, designed to work with all your devices, old, new and in the future, with Qi wireless charging and fast charging via cables.
Check out our demo to see how our gorgeous charging family works and you could be in with a chance to win $1,000 worth of the latest high-quality tech gear!