How to Turn on Wireless Charging iPhone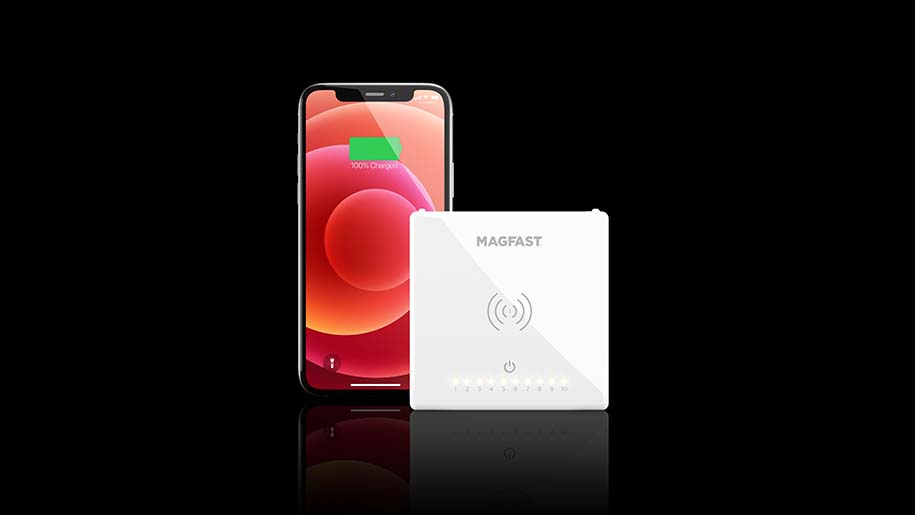 Many of us own an iPhone. Along with Samsung, the brand has dominated the smartphone market with its revolutionary technology, its ease of use and its ability to be THE in-demand handset every time a new one is released. In a recent study, it was found that the iPhone 6 is the most popular smartphone of all time.
How though, do you get these incredible bits of kit to charge up wirelessly? To be honest, it's easy! As long as you have an iPhone 8 or later. Any handsets earlier than this and you won't get the wonderful wireless charge.
With your iPhone 8 or above, simply head into the settings and follow these instructions.
General>Accessibilty. Hit where it says Wireless Charging and turn on.
Or should you not want to navigate through various buttons, you can do this instead:
Tap the home screen>Swipe down and view the Control Center>Tap the Wireless Charging option to turn it on.
However, if you own an iPhone8 or the SE, swipe up from the bottom of the screen instead.
Simple, right?
Now all you need to do is place the phone on a Qi wireless charger or suitable power bank and your iPhone will be filling up with power rapidly.
Which iPhones support wireless charging?
Wireless charging was introduced to iPhones from the iPhone 8 onwards which mean the following handsets will allow you to benefit from a smooth wireless charge:
iPhone 8 and 8 plus
iPhone X
iPhone Xs and Xs Max
iPhone XR
iPhone 11
iPhone 11 Pro and 11 Max
iPhone SE (2nd and 3rd gen)
iPhone 12 and 12 Mini
iPhone 12 Max
iPhone 13 and 13 Mini
iPhone 13 Pro and Pro Max
iPhone 14 Plus, Pro and Pro Max
My iPhone won't charge wirelessly
If you have any of the models listed above and the wireless feature is turned on but it won't charge, there are a few things you can do to get it back to the way you want it.
1.    Restart your iPhone
The common response of switching it off and on again is often a good place to start. Sometimes, restarting a device can remove a software glitch that unexpectedly took place. Turn your iPhone off and leave it for a few seconds. Then turn the iPhone back on and try the wireless charging again.
2.    A hard reset of your iPhone
Sometimes this option may kick the wireless charging capability into operation. This works through the phone shutting down and quickly restarting. To do this, quickly press and release the volume up button. Then press and release the volume down button. Then press and hold the side button until the Apple logo appears on the screen. You may need to hold the button down for around 30 seconds.
3.    Check what phone case you are using
It's nice to have a smart or fashionable phone case but some are not created with wireless charging in mind. Try charging with no case on the phone to see if any change happens.
4.    Use a Qi wireless charger
iPhones that charge wirelessly rely on the Qi charging capability. If you have purchased a charger that does not have this feature, you will struggle to power up your iPhone. Products such as MAGFAST Life utilise the Qi charging feature, meaning your iPhone will always be able to charge without wires.
5.    Position the iPhone correctly
When using any type of wireless charger, you need to make sure your iPhone is placed on the centre of the charging pad. This is due to the way the phone and the charging pad work together to enable wireless charging.
6.    Run an update on your iPhone
You may be running your phone on an old software version and, as a result, the download that helped to implement wireless charging may not have been installed. You can see if your iPhone is updated to the latest version of software by doing the following:
Settings>General>Software update.
If there is an update available, hit download and install.
Can I wirelessly charge iPhones that don't have wireless charging features?
Surprisingly, there are a few options open to those of you that own an older iPhone. Available for purchase are special cases, just like your normal phone case … but with a difference. They have an in-built battery and compatibility with wireless charging, This means you can put your older iPhone on a Qi pad like those featured on MAGFAST Extreme and enjoy the same benefits everyone else with a newer phone does!
To get the fastest and most reliable charge for your iPhone, use a MAGFAST power bank. With a range of devices that allow you to charge whether on the go, at home or in the car, they keep you connected when others can't. Want to see how it works? Join our free demo where you can witness this remarkable tech and win $1,000 worth of exclusive high-end gear.  Our goal is to change the world of charging for good, and we also endeavour to change the world too. When you order one of our products, we plant a tree. So far, we have planted over 500,000!