Does Wireless Charging Damage Your Battery?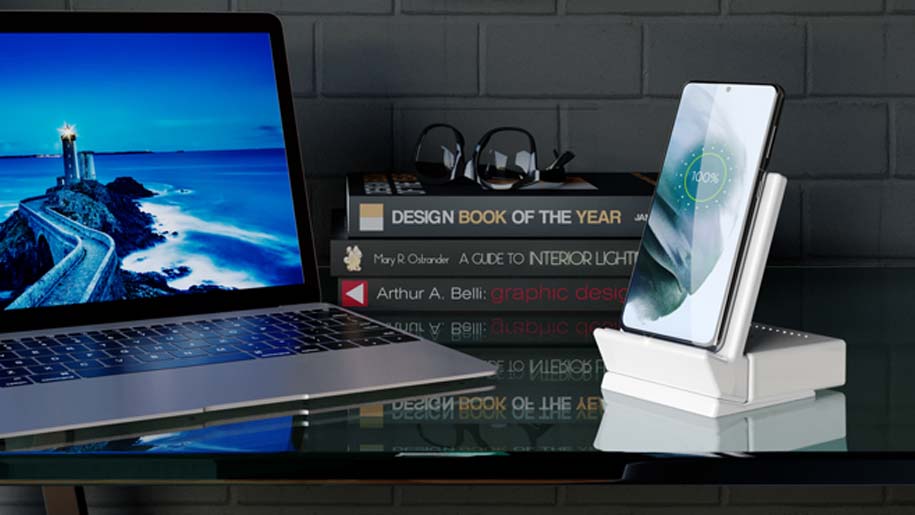 Wireless charging has been part of our mainstream tech for around 10 years now. Even as it becomes more prevalent, there are still some myths and misconceptions about wireless charging. As the charging expert, MAGFAST dissects these myths to find out how safe wireless charging is for your devices.
Myth: Wireless Charging Will Damage Your Battery
Perhaps the most popular myth around wireless charging is that it will damage your battery and degrade it faster than cabled charging. All lithium-ion batteries, like the one in your smartphone, will start to degrade as soon as they're charged, whatever type of charge you use. Most lithium-ion batteries will be able to retain about 20% less power after 500 charging cycles. This is why you'll notice your phone can last longer on a full charge when you first buy it, compared to a year later when you might need to charge it more often.
So, wireless charging won't degrade your battery any more than other types of charging. In fact, using a wireless charger can actually help to extend the battery's lifespan. Research has shown that keeping a battery topped up above 50% can be less harmful than letting it drain under 10% before charging. You should also avoid routinely charging it to full 100% capacity, instead charging it to around 80%. A wireless charger makes charging much more convenient, letting you simply place your device on the wireless charging pad in between uses – perfect for keeping it topped up above 50%.
Myth: Wireless Charging Can Cause Fires
All Qi-certified chargers are required to adhere to strict regulations to prevent excessive overheating. They will be able to adjust their charging output and regulate the temperature, so it stays at a safe level. Your smartphone and other devices will also be designed to stringent safety specifications to prevent them from overheating. So, as long as you use a quality, Qi-certified wireless charger, neither the device nor the charger itself will overheat to the point that a fire could break out.
You can help to maintain a safe charge by charging your devices correctly. It's best not to use your phone whilst it's charging, as this can cause the device to overheat. You should also ensure there's plenty of ventilation around your device whilst it's charging – so, don't place a wireless charger under your pillow to charge your phone whilst you sleep.
Myth: Using a Wireless Charger Overnight Will Damage Your Device
If you have a wireless charger on your nightstand, you might want to use it overnight whilst you sleep. There is a myth that doing this can cause your phone to 'overcharge' and damage the device. However, most smartphones now have their own built-in feature to monitor the battery and will stop the charge when it's at 100% capacity. A quality Qi-certified charger will also be able to recognize when a battery is full and cut off its own power.
So, using a wireless charger overnight shouldn't damage your device. However, you should be aware that routinely letting your phone drain to 0% and then charging it to full – as you might do overnight – can cause the device battery to degrade quicker. As mentioned above, ideally you should keep your phone between around 50% and 80% charge to best extend the battery life.
Myth: Wireless Charging Is Inefficient and Slow
The first wireless chargers may have been on the slow side but, as technology has progressed, so has the speed of wireless charging. Fast charging via USB-C or Apple Lightning cables can still sometimes be twice as quick as wireless – so for the fastest charge, you should use a cable. However, if you don't want to be tied down with wires, a quality wireless charger should still deliver a quick charge for your phone.
Some cheaper wireless chargers may produce a more inefficient charge, with lots of power lost. However, a premium wireless charger built to a high specification with quality components will have minimal power loss.
How to Get a Safe and Efficient Wireless Charge
MAGFAST Qi-certified wireless chargers are designed and built to the highest standards, with quality components that have been subject to rigorous testing. This means they provide a fast and efficient charge, both via the wireless charging zones and through cables.
MAGFAST Extreme is our beast of a portable power bank, with three Qi wireless charging pads – the world's first power bank to provide this many wireless charging zones. Extreme also has a variety of ports so you can charge your devices via USB-A, USB-C, micro-USB and Apple Lightning, plus it has a huge power capacity. So, even if you have devices that don't support wireless charging, you can still keep them charged up with just one power bank.
If you don't need that many wireless charging zones, MAGFAST Life is our smart everyday charger. Like Extreme, it features quality Qi-certified wireless charging technology for a safe and efficient charge, as well as multiple ports for you to charge any device via a cable. Life is sleek enough to fit in your pocket, purse or briefcase whilst still holding enough power to keep your devices going all day long.
MAGFAST Air is our gorgeous wireless charging stand. It's perfect for placing on your desk, counter, or nightstand to keep your phone topped up and ready to go all day long. Simply plug Air into an outlet or you can use it on the go, connecting Air to any MAGFAST power bank using our unique, magnetic, snap-to-charge technology.
For a reliable, efficient wireless charge that keeps your devices safe, discover MAGFAST. We're changing charging for good with our ground-breaking family of premium chargers.