What is the Best Charging Cable for Samsung S7?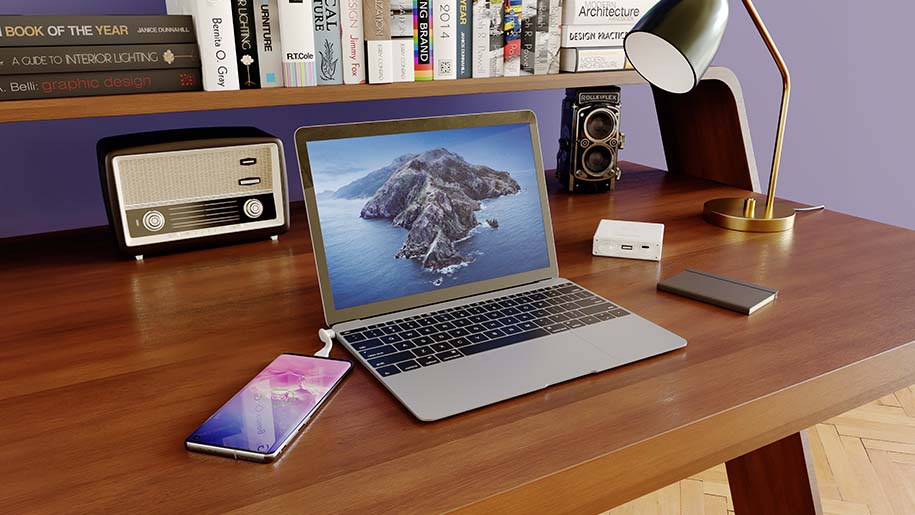 Whilst the Samsung S7 is no longer the pinnacle of smartphone technology, the vast number of them still in use shows that the device can still be trusted to deliver upon its promises.
When it was released in 2016, it was announced to huge fanfare and boasted both wireless and cable charging along with a host of features that put it at the forefront of the market. So much so, that 55 million units had been sold by the end of the first quarter of 2017.
Since it was discontinued in 2019, it has continued to be a popular handset as many have chosen not to upgrade and stick with their trustworthy model instead.
Relying on micro-USB for charging, it can be hard to find a suitable charger for the model these days. Luckily, MAGFAST has realized this and incorporated micro-USB into their very own cables.
What charging cable does a Samsung S7 use?
The Samsung S7 utilizes the micro-USB port that isn't found on much new tech these days; most Android phones abandoned it in 2017. That said, you may still have a use for devices that benefit from micro-USB charging. MAGFAST has been quick to notice this and, with the introduction of their sturdy micro-USB power cables that can connect to any MAGFAST power bank, older tech can stay fully charged no matter where you are.
Having been phased out of all newer phones, sales of cables with a micro-USB connection slowed down to such an extent that many companies decided to no longer make them. Clearly, they missed a trick, as several of our most popular home devices are still sticking with the old-fashioned micro-USB. With a lack of cables on the market, MAGFAST has now made it possible for you to rejuvenate your older tech and enjoy it again.
Micro-USB adaptors
Sometimes your Samsung S7 might need a charge but you have bought along the wrong cable or forgotten to power up your power bank. Thankfully, once again, MAGFAST has spotted a way to fix this, offering users the chance to quickly swap out the function of their cable for a more suitable one. Simply attach the micro-USB adaptor to a cable and your Samsung S7 can be charged again!
Alternative ways to charge your Samsung S7
The Samsung S7 was one of the first phones to embrace wireless charging technology, so should you lose your micro-USB cable, you always have an additional way to power up. MAGFAST has realized the need for this and has incorporated technology to produce the best fast wireless charger. Each MAGFAST power bank has the benefit of giving any device of yours a kick with wireless Qi charging.
MAGFAST Life
MAGFAST Life is the long-life portable charger that keeps you connected on the go. With a wireless Qi charging pad and the ability to connect the MAGFAST micro-USB cable, you can power your Samsung S7 in both the ways it was intended. Not only that, but with a total of five ways to get power out, you can keep all your other devices running whilst you are out and about.
MAGFAST Extreme
The big daddy of all power banks! MAGFAST Extreme puts power into your Samsung S7 via both its traditional ways whilst also charging plenty of other tech. In a world-first, three wireless Qi charging pads allow you to share wireless power three ways, whilst the host of USB ports allows you to charge any device – old, new, or future. Not only that but, when your car needs a kick, MAGFAST Extreme gets you moving again thanks to its ability to jump start your vehicle.
MAGFAST Road
Keeping connected on the move, whether on two legs or four wheels, is important these days and MAGFAST Road allows that with ease. The ability to connect your Samsung S7 via the MAGFAST cable means power can flow fast, giving you a constant and full charge. Alternatively, with the micro-USB input, you can use your existing Samsung S7 cable to give you the juice you need to keep calling, texting, gaming or photographing.
It's perfect for keeping you safe roadside too – thanks to its vibrant flashlight, MAGFAST Road keeps the power running when you are in or out of your vehicle.
MAGFAST is leading the way in charging technology and is focused on changing charging for good. Incorporating wireless Qi technology, unique 'snap-to-charge' connectivity and multiple charging capabilities, MAGFAST is the past, the present and the future. Check out our demo to learn more and stand a chance to win $1,000 worth of tech. Contact our expert tech team today and become part of the revolution.