What is The Best Charger for a Samsung S22?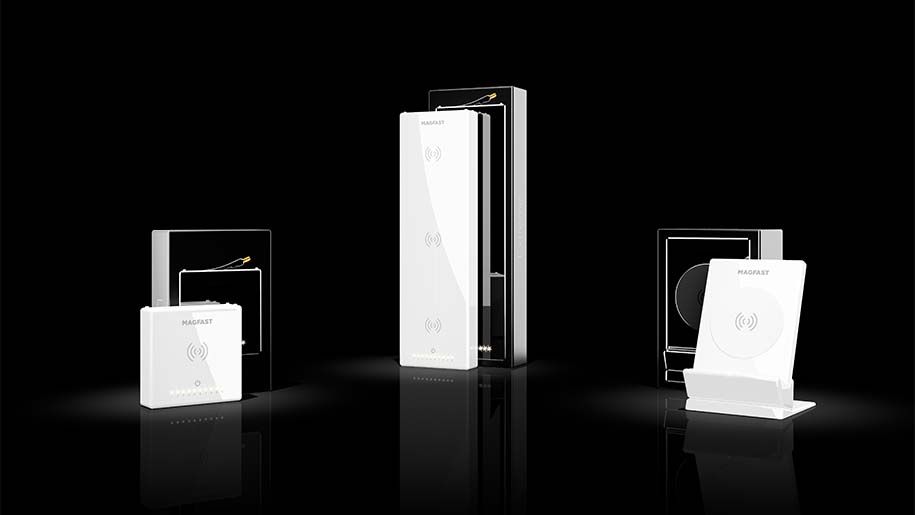 Samsung smartphones have now taken over as the most in-demand handsets in the world, surpassing Apple and leading the way in phone technology and revolutionary ideas.
Whereas Apple was once seen as the pioneer of all things technology, Samsung has wrestled this title from their grasp with a series of handsets that offers users a multitude of high-quality features.
The Samsung Galaxy S22 has only been out since February 2022 and, during pre-launch, orders of 1.02 million handsets were recorded. Even more impressive is that, of these 1.02 million, 60% were the Ultra edition, the top of the range model falling under the Galaxy S22 umbrella.
It is so popular that the initiative taken by Apple a few years back not to include a charger with their smartphones has now been followed by Samsung. A reduction in both packaging and electrical waste is hugely significant when a device sells in such high numbers.
With the proposal that all new devices are to be charged via USB-C in Europe, this could have wider ranging consequences in the USA, too. We will likely see companies aim to save money and reduce waste, ensuring all devices are USB-C-compatible on a global level. In a further bid to reduce electrical waste, many will only supply a charging cable and not an adaptor. This, however, might mean that you can't enjoy your new device right away.
What charging cable does a Samsung S22 need?
Samsung, as mentioned numerous times before, is a giant in the tech world and looks to utilize all new opportunities. This is certainly noticeable with the Samsung S22. In addition to wireless charging capabilities, Samsung has also factored in super-fast wired charging via USB-C. However, as mentioned above, the potential problem here is that you don't get given an adaptor to deliver your first charge when you buy a Samsung S22. Once unboxed, you will find a USB-A to USB-C charging cable, but this isn't of much use with nothing to attach to the other end.
If, like us, you love staying up to date with the best tech on the market, you're also going to want the best peripherals to keep your high-tech smartphone running, no matter what. Let us introduce MAGFAST, the best charger you could possibly have for a Samsung Galaxy S22.
The best portable charger for your Samsung S22
A high-end phone like a Samsung S22 is going to be put to serious use. With the ability to take the best quality photos, utilize all your favorite apps and stream in high-definition quality, the battery is going to take heavy hits over the course of the day. This is why we have introduced MAGFAST Life, a pocket rocket of a charger that fits in the palm of your hand and can keep all of your tech powered up, so you never miss a photo opportunity or a video call! In our opinion, it is the Samsung portable charger.
Thanks to the Qi wireless charging pad, MAGFAST Life allows you to rest your Samsung S22 on top of it and enjoy the benefits of a really fast wireless charger. In addition, MAGFAST Life lets you utilize the cables you don't have adaptors for and so, once your Samsung smartphone arrives, you can simply connect the cable to MAGFAST Life and give your phone a full power up. Discover more about how to charge your phone faster today.
Better still, should you lose or damage the cable provided with your Samsung S22, MAGFAST Life is equipped with a built-in USB-C. This means you can simply plug your cellphone in and enjoy its fast-charging capability straight away.
That isn't all, though. Maybe you aren't someone who submerses themselves in tech all from the same brand. If so, MAGFAST has you covered. Not only does MAGFAST Life provide Qi wireless capabilities and a USB-C connection, but we have also included the old reliable – USB-A. This is the one you never know you need until you're almost out of battery.
How can I charge up my portable power bank?
At MAGFAST, we often say that a power bank with no charge is like carrying a brick around with you. Luckily, the entire range of MAGFAST power banks allows you to access power in in a variety of ways.
Just like you'd charge your Samsung Galaxy S22 with Qi wireless charging, you can do the same with MAGFAST Life. Simply put your power bank on any Qi wireless charger to reap the same benefits your phone does. In addition, plug in a USB-C cable and connect to a suitable adaptor (if you have one) to recharge your power bank.
If you have Micro-USB cables at home or in the office, these will also fit the bill, Now for the magic part – if you love MAGFAST as much as us, chances are you might have another piece of kit from our family of chargers. If so, simply connect one to the other to swap the charge between them. You can transfer power from a large MAGFAST charger to a small one, or vice versa, all thanks to the in-built magnets.
Are there other ways to charge my Samsung S22?
A portable power bank like MAGFAST Life may be perfect for when you are out and about, but what if you are in the car, the office or visiting friends? Luckily, there are several ways you can keep your new phone fully charged, and even share the power with your friends.
MAGFAST Extreme
This charger not only powers up your phone, but can also get your car started. Impressed?
Three wireless Qi charging pads (a world first, may we add) mean that you and your friends can all share the fast charge and get your smartphones back to full power quickly. Add in the USB-C and the USB-A outlets and you can bring any device back to life, old or new.
As mentioned above, should you break down, you can even use this charger to jump start your car. MAGFAST Extreme is the boss of all power banks and keeps you, your friends and your car going.
MAGFAST Road
While MAGFAST Life is the best portable charger around, MAGFAST Road keeps you going if you haven't charged your Samsung S22 before getting on the road. This is a highly versatile piece of kit that again utilizes the need for both USB-C and USB-A. Better still, should you realize you've left your charging cable at home, you'll find a built-in cable with USB-C connection tucked away, so you'll never have to turn back and pick up your charger again.
Keeping connected is more vital than ever these days. Be it for entertainment or communication, the Samsung S22 is one of the most versatile phones on the market, and so keeping it powered up is a must. With MAGFAST, you never have to worry about dropping out of a conversation or missing a photo opportunity. Our family of high-quality power banks delivers a consistent charge, no matter which device you have. Want to know more? Check out our demo and see for yourself. You might even win $1,000 worth of top range tech gear!