Troubleshooting Samsung: How to Turn Off a Samsung S21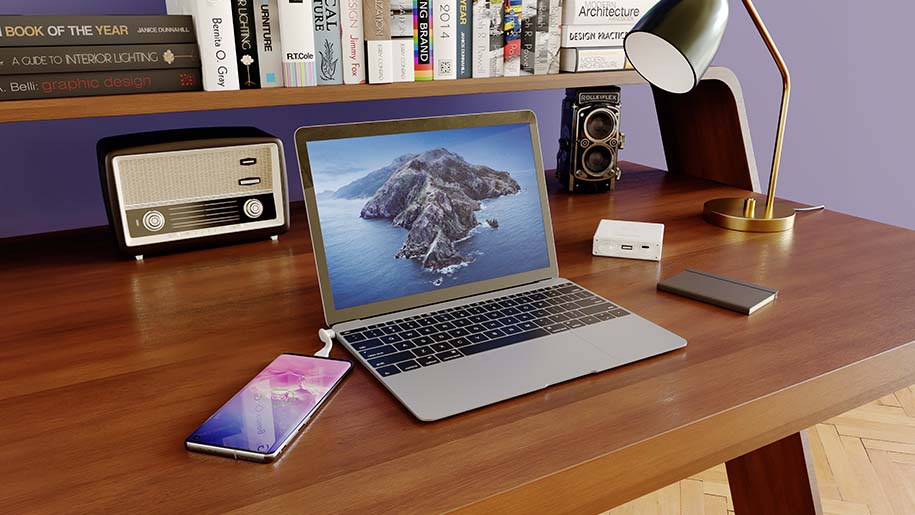 Do not be fooled by the title of this blog! This is a real issue! Turning a phone off is meant to be a relatively simple procedure, right? Simply press the power button and done!
Well, Samsung users were – and still are – a little confused because the regular pressing down of the button doesn't present you with the power on/off feature. Instead, it activates the phone voice assistant. However, should that get annoying, you can program the button to have another function easily!
So how do you turn off your Samsung smartphone? It's a little simpler than you think!
How do I turn off my Samsung S21?
Unlike many other handsets, the holding down of the power button won't shut your device off. As a result, you need to utilize the touchscreen features of the phone. Swipe down from the top of the screen. This will bring your quick settings panel into view. Swipe down again and this settings panel will then fill the whole screen.
You'll find the power button in the top right corner – tap it and you can then turn off your Samsung S21, or restart it if you prefer.
Can I turn off a Samsung S21 with the power button?
You can – you'll just need to use another button too. It is quite simple. Just hold down the power and volume buttons at the same time for around three seconds. This will bring you the option to power off, restart or put into emergency mode. Simply tap the power off button and your Samsung S21 will go off. The three seconds are important – bear that in mind – if you do it for less, you'll take a screenshot.
Can you turn a Samsung S21 off with a voice command?
The Samsung S21 and others in the range use a voice command feature to help you carry out certain tasks, activate certain features or control some settings on the phone. Named Bixby, Samsung's very own voice assistant can also help you turn your phone off. To use Bixby for anything you will need to be signed into a Samsung account first. Once done, the procedure is relatively easy for shutting down your phone.
Simply, press and hold the button on the side. You should see Bixby open. From here, just say, "Turn off my phone." Your handset will then shut down. You could also say "Restart my phone".
How do you turn a Samsung S21 off if it has crashed?
Sometimes your phone may freeze, and there could be a fault where you just can't get it working again. In this instance, a reboot is often the only solution. If you notice your phone has frozen or has just become unresponsive, follow the same procedure as if using the buttons for turning it off. Instead of holding them down for 3 seconds, hold them down for 10. You will hear and feel a small buzz, and this will reboot your phone.
Can I change the use of the side buttons on a Samsung S21?
Yes, you can! We mentioned earlier that you can program the use of the side buttons. Perhaps you don't like the idea of the digital assistant being in use and would prefer to use a press of one button for something else.
Get to the power screen (the one showing power, restart, emergency) by holding the buttons down for 3 seconds. You'll then see, "side key settings" at the bottom of the page. Tap it and you can then choose what you want the button to do. Power off will be an option and therefore you'll be able to turn off your phone with the press of just one button.
Keep your Samsung from turning off with MAGFAST
Unless your phone has developed a fault, it is probably unlikely you'll ever want, or need, to turn it off. In fact, the only time you may find it going off is if you have drained the battery!
Stave off power failure with the premium power bank range from MAGFAST. With a host of stunningly beautiful chargers that can keep your Samsung at 100%, we are changing the world of charging for good. With the palm-fitting MAGFAST Life, ready to keep you powered up on the go, and the formidable MAGFAST Extreme allowing you to charge up to three items at once via its wireless Qi charging pads, you'll never run out of juice wherever you are.
Add in the versatile USB ports found on each and the fact that you can snap any MAGFAST device to another to share the charge and you've got perhaps the most multi-functional charger family in the world! Don't believe us? Join our demo to see how it all works – you might even find yourself winning $1,000 worth of high-quality tech gear!