What is the Largest Powerbank You Can Buy?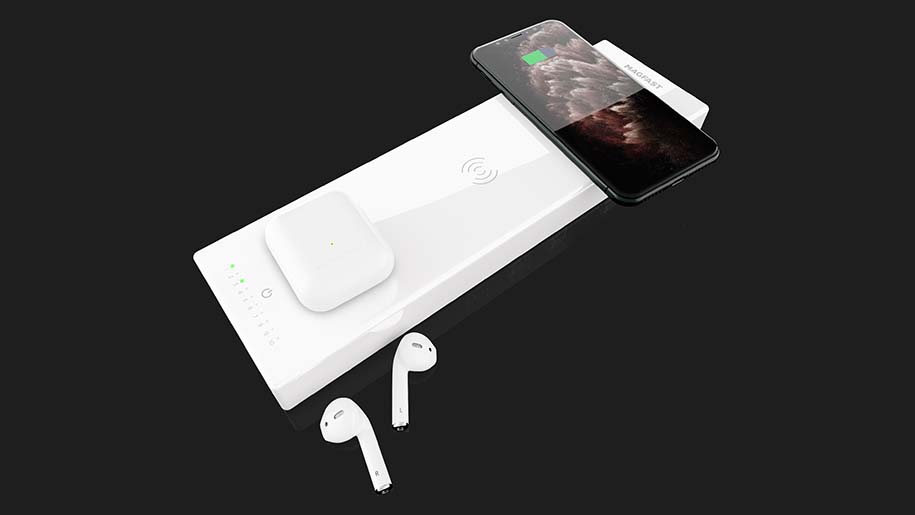 Is bigger always better? In the world of tech, the answer is usually no. People want something compact, lightweight and fast-acting. In the world of charging though, it's altogether different.
What if we told you that we decided to buck the trend at MAGFAST and bring you not only the world's first three-port wireless charger but also the ability to create a super charger that allows you to make your power go further and give all your devices the boost they need?
What if we told you that, rather than the industry standards of 1,000, 5,000 and 10,000mAH for small, medium and large power banks, ours smashed out 6,000 for our smallest … and a staggering 18,500mAh for our largest. And that it can jump-start a car! Yes, really.
That's why, for us at MAGFAST, bigger almost certainly does mean better. More charge, more versatility, more efficiency and more of what you need when you need it. Large power banks are the future – we just got there before everyone else!
MAGFAST Extreme
Our beast of a charger is the one that makes a difference around the home with its six ways to distribute the immense charge it has stored. 3 Qi wireless charging pads, a variety of USB ports plus our own built-in cable allow you to get devices powered up easily and quickly. Add in the ability to snap on any other MAGFAST device and you can transfer the charge from one to another.
That's not all however, with the immense power packed away inside this power bank, simply apply the MAGFAST jumper cables to the 12v 500amp outlet and you'll soon be getting your car started quicker than a Formula 1 team changes the car's tires.
So not only are you charging phones, tablets, smart watches and consoles, you're keeping yourself moving!
How many other chargers can do that?
MAGFAST Life
This pocket rocket of a portable power bank enables a rapid charge that packs more of a punch than any others of its kind. With a capacity to charge a dead iPhone battery twice over, this is no simple battery top up – this is a full charge allowing your phone to keep you connected for as long as you need to be.
Much like its bigger brother, Life has a variety of ways to get power both into the unit and out of it to keep you fully juiced! With four ways to charge the device and an incredible five ways to distribute its power, this is the power bank that can be shared with friends to top up the variety of tech you may have at your disposal.
Bigger, better and bespoke
We mentioned earlier that you could create your own supercharger and, with all MAGFAST products, it's part of our unique approach to development and technology that allows you combine devices to make something customized to your needs.
The unique 'snap on' connectivity of MAGFAST means that you can fuse together any of our products to make a power bank that's built to your requirements. Need to charge your smart watch and phone at the same time? Sure, just clip a MAGFAST Air to a MAGFAST Time Apple watch charger and boom – both get the benefit of a power boost.
Need to get three phones for the team charged but also forgot your own? No worries clip together the MAGFAST Extreme to a MAGFAST Life and you have four phones charging wirelessly at the same time!
Or maybe at home, the family is hooked on its digital tech – if that's the case, link Extreme, to Time, to Air, to Life and suddenly everything is powering up and, on its way to keeping the family entertained and connected.
Want to see just how big you can go with MAGFAST? Check out our demo and, not only will you see the impressive MAGFAST range come to life, you might also walk away with $1,000 of Apple and MAGFAST high-end tech!
If the prize doesn't get you going, just look at the best portable device chargers around and discover for yourself how you can be part of the new way to remain connected and charged.