What Can I Use Instead of a Standard iPhone 11 Charger?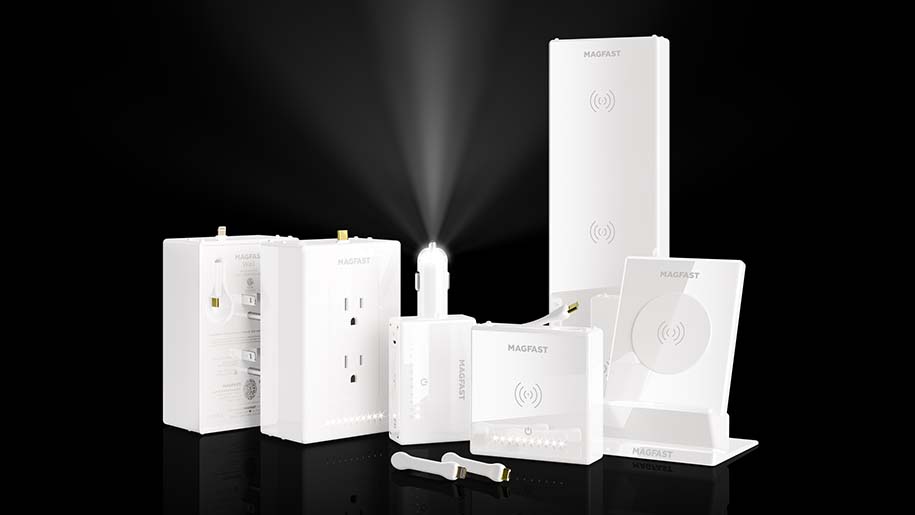 The iPhone has long been the phone of choice for many. Such an impact has it had that, at the end of 2021, it accounted for 56% of the smartphone market in the USA!
Ever the innovative tech giant, Apple has created its own world of devices where only full compatibility is enough. To get apps, you need to use their own app store; to message, you use iMessage; to charge you need their own specific charger … until now.
The days of heading to an Apple store, either in person or online, to order brand-specific phone accessories are ending. That, in large part, is due to the revolution being led by MAGFAST. Until recently, Apple incorporated USB-A to Lightning cable charging on their devices. But they have now changed to the more common USB-C. This has led to some concern, as people have had to buy different adaptors to make use of the cable supplied with their newer phones.
Luckily, the MAGFAST fast charging power bank has put an end to the need for a host of cables and plugs!
A wide range of stunning and innovative products has now been introduced, meaning you can change the way you charge for good, whenever and wherever you are.
MAGFAST Life
This pocket rocket of a portable smartphone charger can keep your iPhone 11 running for days whether you want to charge it wirelessly or with a cable. Thanks to the huge 6,000mAh capacity, your iPhone 11 can be charged from flat to 100% twice with the MAGFAST Life.
Such is its versatility that you can charge more than one device at a time ensuring you and who you are with can stay connected for longer without fear of losing power.
With its Qi wireless capabilities, you can simply rest your phone on the pad and let the juices flow as you bring your iPhone 11 back to life. It won't just be iPhone 11 though – all iPhones since the iPhone 8 embrace Qi tech so, whether you have an older or newer device, you can give it a juice boost easily!
In addition, the outlets offer both USB-C and USB-A cable connectivity, meaning no matter which Lightning cable you have, you can simply plug in and get going!
MAGFAST Extreme
Taking charging your iPhone to the next level is MAGFAST Extreme. A world-first in charging tech, the Extreme boasts multiple charging capabilities allowing you to charge both your iPhone 11 and any other devices at the same time.
Much like its little brother, MAGFAST Life, Qi technology is fully utilized on the MAGFAST Extreme, but now three times over! In a world-first, you can rest your iPhone on one pad, your tablet on another and an e-reader on another and they all get the benefit of a wireless charge.
Again, like MAGFAST Life, it gives you the option to charge your iPhone no matter what charging cable you have. If it's the Lightning cable with USB-C or Lightning cable with USB-A, the MAGFAST Extreme has you covered. With an outlet for each, whether you have packed the wrong Lightning cable or didn't bring the correct plug, you are always in charge of your charging.
Where this beast of a power bank comes into its own, though, is that should charging your iPhone not be all you need a boost for, MAGFAST Extreme can also jump start your car!
MAGFAST Road
Sometimes, the road trip needs to be shouted about! Photos and phone calls to share your adventure are all part of the experience. Without any power though, it's not going to be possible. That's why MAGFAST Road was invented.
Simply pulse it full of power by connecting to your cigarette lighter/12v aux outlet and you have a complete on-the-go charger that will keep your iPhone 11 running for days. Like the others in the MAGFAST range, MAGFAST Road also benefits from a variety of outputs enabling you to charge your iPhone no matter which cable type you have brought with you.
Part of the MAGFAST revolution is the unique creativity. We saw with MAGFAST Extreme that you can jump start your car. With MAGFAST Road, you can benefit from its illuminating flashlight – helpful for roadside breakdowns, ideal for late night walks, vital when looking for the charging cable.
MAGFAST Air
Wireless tech is everywhere these days, and it is something Apple has embraced since the iPhone 8. That being said, charging is still available through the traditional cable and adaptor method. Where the problems have arisen though is that Apple has moved strictly to USB-C and for some that is an issue. Now customers need to shop for a specific adaptor to make the Lightning cable work with their phone. Luckily, MAGFAST Air solves this problem. Simply plug any USB-C cable in the back and rest your phone on the stand – you then have a wireless Qi charging stand, perfect for charging at your desk, by your bedside or on your kitchen counter. However, if you do want a more traditional charge, MAGFAST Wall is the charging station hub that is perfect for at home.
Charging our devices is something we do daily, and the ever-evolving world of technology means that an innovation is always just around the corner. Why not be part of the revolution? All MAGFAST products fully embrace the past, the present and the future of charging thanks to their multiple ways to get power into your equipment. Watch our demo today to learn more and perhaps win $1,000 worth of the very latest tech gear.
Fully compatible with each other too, all MAGFAST devices can magnetically snap together. This means you can share the power across MAGFAST devices to charge them or use them to spread the charge across your array of tech. Contact us today to discover more about MAGFAST.
MAGFAST Lux is now
America's highest-rated smart phone cable ...
4.9 out of 5
It's
gorgeous fast-charging luxurious kink-free premium feel
Retail:
$37
.00
... but you can get one for FREE!
Get my first Lux FREE